IM Motors IM L7 Specs and Price ⚡ Electric Car
Share IM Motors IM L7 in Social Media:
price (NEW) from:
64000,00
$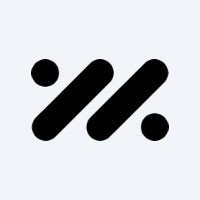 IM Motors IM L7 description ⚡
Technical Specs, Price and Review on the new IM Motors IM L7.
IM Motors IM L7: The High-Performance Electric Sedan
The IM Motors IM L7 is an impressive electric sedan that combines performance, advanced technology, and a sleek design. Assembled in China, this electric powerhouse offers an exhilarating driving experience and cutting-edge features.
IM Motors IM L7 Specifications:
Design and Dimensions: The IM L7 features a spacious and elegant design with a sloping stern and frameless door glass.
| | |
| --- | --- |
| manufactured in | China |
| new from ($) | 64000 |
| range (km) | 615 |
| max. speed | 200 |
| sales start | 2022 |
| 0 to100 km/h | 3.9 |
| power (h.p.) | 578 |
| battery (kWh) | 93 |
| car type | sedan |
| drive type | AWD |
It boasts an overall length of 5098 mm, width of 1960 mm, height of 1458 mm, and a wheelbase of 3100 mm. The aerodynamic body design with a coefficient of drag (cx) of 0.21 enhances efficiency and performance.
Advanced Technology: The IM L7 is equipped with multiple artificial vision sensors integrated seamlessly into its body, which are essential for its future-ready full-fledged autopilot capabilities. However, due to legal restrictions, the smart electronics currently serve as driver assistance, supporting the driver rather than fully automating the driving process.
Panoramic Three-Camera Carlog DVR: Located above the windshield, the IM L7 features a retractable panoramic three-camera Carlog DVR, providing an advanced and comprehensive recording system for safety and convenience.
Powerful Twin-Engine Setup: In its basic configuration, the IM L7 is powered by a twin-engine setup, with one electric motor per axle. The maximum total output of this powerful configuration is an impressive 425 kW (578 hp) and 725 Nm of torque.
Acceleration and Speed: With its robust powertrain, the IM L7 can accelerate from 0 to 100 km/h in just 3.9 seconds, showcasing its high-performance capabilities. The maximum speed is electronically limited to 200 km/h.
Large Battery Capacity: The IM L7 comes with a floor-mounted battery pack with a generous capacity of 93 kilowatt-hours (kWh). This substantial battery capacity allows the sedan to achieve an impressive driving range of 615 kilometers on a single charge, based on the Chinese CLTC cycle.
All-Wheel Drive (AWD): The IM L7 features an AWD system, providing enhanced traction and stability, particularly useful in various driving conditions and terrains.
Manufacturer: IM Motors The IM L7 is manufactured by IM Motors, an automotive company based in China, which focuses on electric vehicles and cutting-edge automotive technologies.
Availability and Pricing: The IM Motors IM L7 is available for purchase from $64,000 and was introduced to the market in 2022.
In Conclusion: The IM Motors IM L7 stands out as a high-performance electric sedan with an elegant design and advanced technology. Its impressive acceleration, large battery capacity, and generous driving range make it a compelling option for those seeking a premium electric driving experience.