Roewe Ei5 Price and Specs
Added to the EV Database on 29 December 2022
Share Roewe Ei5
price (NEW) from:
22700
$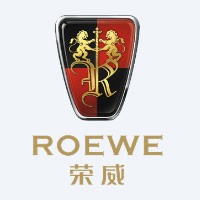 Technical Specifications, Price and Review on the new Roewe Ei5.
| | |
| --- | --- |
| manufactured in | China |
| new from ($) | 22700 |
| range (km) | 420 |
| max. speed | 150 |
| sales start | 2018 |
| 0 to100 km/h | 8.3 |
| power (h.p.) | 115 |
| battery (kWh) | 52.5 |
| car type | station wagon |
| drive type | FWD |
Roewe Ei5: The Unique Electric Station Wagon
The Roewe Ei5 is a distinctive and rare case in the automotive world, as it is an independent electric station wagon developed by the Chinese company Roewe, which is part of the SAIC concern. Unlike most station wagons that are based on sedans, the Ei5 is offered exclusively in an electric version, making it an intriguing and eco-friendly choice.
Roewe Ei5 Specifications:
Electric Performance:
Electric Motor: The Roewe Ei5 is equipped with an electric motor that delivers 115 horsepower, providing adequate power for daily commuting and city driving.
Battery Capacity: The battery capacity of the Ei5 is 52.5 kilowatt-hours (kWh), although the manufacturer does not explicitly state it. The substantial battery capacity allows for a reasonable driving range on a single charge.
Driving Range: With a driving range of 420 kilometers on a full charge, the Roewe Ei5 offers sufficient electric range for most daily commuting and short trips.
Maximum Speed: The Ei5 has a maximum speed of 150 kilometers per hour, suitable for highway driving and urban use.
Body Design:
Station Wagon Style: The Roewe Ei5 stands out as an electric station wagon, featuring a practical and versatile body style for carrying passengers and cargo.
Charging Connectors: The charging connectors are located on the rear fender and concealed behind a decorative blank panel stylized as a radiator grille, adding a touch of uniqueness to the design.
Interior Features:
Analog Speedometer: The speedometer and energy exchange scale are presented in an analog format, providing a classic touch to the modern electric vehicle.
Climate Control Unit: An interesting feature of the Ei5 is the placement of the climate control unit on the central tunnel, enhancing user convenience and ergonomics.
Optional Features: Optional features for the Roewe Ei5 include "leather" upholstery, power seats, a sunroof, and a rear-view camera, offering enhanced comfort and convenience for occupants.
Cargo Space: The station wagon provides a modest cargo space, offering 401 liters under the shelf and 1456 liters with the rear row of seats folded down.
Affordability and Availability: The Roewe Ei5 is reasonably priced, starting at $22,700, making it an accessible electric vehicle option. It was available for sale in 2018.
In Conclusion: The Roewe Ei5 is a unique and independent electric station wagon, offering practicality, eco-friendliness, and a distinctive design. With its respectable electric range and affordable pricing, the Ei5 presents an attractive option for consumers seeking an electric station wagon for urban commuting and short trips.
---