Roewe Clever Specs and Price ⚡ Electric Car
Share Roewe Clever in Social Media:
price (NEW) from:
8600,00
$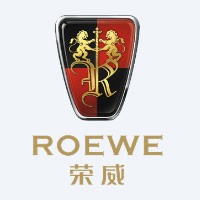 Roewe Clever description ⚡
Technical Specs, Price and Review on the new Roewe Clever.
Roewe Clever: The Compact and Affordable Electric Hatchback
The Roewe Clever is a budget-friendly electric hatchback manufactured in China. Introduced in 2020, the Clever offers a compact and eco-friendly driving solution with its electric powertrain and practical design.
Roewe Clever Specifications:
Compact Design: The Roewe Clever is a compact electric hatchback, featuring a three-door body style. Despite its small size, the Clever offers ample space for urban commuting and everyday use.
| | |
| --- | --- |
| manufactured in | China |
| new from ($) | 8600 |
| range (km) | 260 |
| max. speed | 100 |
| sales start | 2020 |
| 0 to100 km/h | unknown |
| power (h.p.) | 50 |
| battery (kWh) | 27 |
| car type | hatchback / 3 doors |
| drive type | FWD |
Improved Performance: The 2022 Excellence Edition of the Roewe Clever comes with minor improvements in body design and enhanced performance. The modifications aim to enhance the driving experience while maintaining an affordable price point.
Body Design: The Excellence Edition of the Clever offers two new body colors: white and bright yellow. The large headlights in the front contribute to the car's distinctive appearance.
Electric Performance:
Electric Motor: The Roewe Clever is powered by an electric motor producing 50 horsepower, offering a smooth and efficient driving experience for city commutes and short trips.
Battery Capacity: The Clever comes with a 27-kilowatt-hour (kWh) battery, providing a practical driving range for daily commuting and urban travel.
Driving Range: With a driving range of 260 kilometers on a single charge, the Clever offers sufficient electric range for most city driving needs.
Maximum Speed: The Roewe Clever has a maximum speed of 100 kilometers per hour, suitable for urban and suburban driving.
Front-Wheel Drive: The Clever features a front-wheel-drive configuration, ensuring a stable and reliable driving experience in various road conditions.
Affordability and Availability: With a starting price of $8,600, the Roewe Clever is positioned as an affordable electric car option for budget-conscious consumers. It is available in the Chinese market, offering a practical and eco-friendly mobility solution.
In Conclusion: The Roewe Clever is a compact and budget-friendly electric hatchback designed for urban commuting and short trips. With its improved performance and distinctive body design, the Excellence Edition adds more appeal to this affordable electric car. Ideal for city dwellers and budget-conscious consumers, the Roewe Clever offers a practical and eco-friendly transportation option.