Roewe ER6 Specs and Price ⚡ Electric Car
Share Roewe ER6 in Social Media:
price (NEW) from:
23280,00
$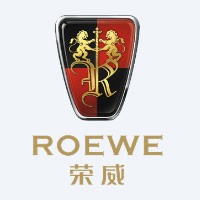 Technical Specs, Price and Review on the new Roewe ER6.
Roewe ER6: The Electric Sedan with Innovative Design
The Roewe ER6 is an electric sedan manufactured in China, based on the Roewe i6 model. With its sleek design, advanced technology, and impressive electric performance, the ER6 offers an exciting and eco-friendly driving experience.
Roewe ER6 Specifications:
Stylish Design: The Roewe ER6 shares its platform with the Roewe i6, a popular four-door sedan. However, the ER6 boasts its unique front and rear design, distinguishing it as the electric variant of the i6.
| | |
| --- | --- |
| manufactured in | China |
| new from ($) | 23280 |
| range (km) | 620 |
| max. speed | 185 |
| sales start | 2020 |
| 0 to100 km/h | 8.3 |
| power (h.p.) | 183 |
| battery (kWh) | 70 |
| car type | sedan |
| drive type | FWD |
Spacious Interior: Inside the ER6, you'll find a modern and spacious interior. Notable features include an enlarged rear window, providing ample visibility for rear passengers, and a fixed glass section above the front riders, enhancing the overall cabin ambiance.
Innovative Technology: The ER6 comes equipped with cutting-edge technology, including a 12.3-inch virtual instrument cluster and a large 14.3-inch vertical touchscreen display. The infotainment system runs on the AliOS operating system, providing seamless internet access and a range of connectivity features.
Safety Features: Roewe prioritizes safety in the ER6, offering six airbags, surround view cameras, and single-zone climate control, ensuring a comfortable and secure driving experience for all occupants.
Electric Performance:
Electric Motor: The Roewe ER6 is powered by an electric motor delivering 184 horsepower and 258 Nm of torque, providing smooth and responsive acceleration.
Battery Capacity: A 70-kilowatt-hour (kWh) battery is placed beneath the floor, optimizing weight distribution and stability. The battery provides sufficient energy for an impressive electric range.
Driving Range: The Roewe ER6 boasts a claimed range of 620 kilometers on a single charge. However, it's essential to note that this range is based on the outdated NEDC cycle. In real-world conditions, the driving range is estimated to be around 400 kilometers.
Chassis and Suspension: The ER6 features a straightforward chassis with a semi-independent rear suspension, offering a balance between comfort and handling.
Affordability and Availability: With a starting price of $23,280, the Roewe ER6 offers an affordable option for those seeking an electric sedan with advanced features and performance.
In Conclusion: The Roewe ER6 is an appealing electric sedan with a sleek design, innovative technology, and respectable electric performance. As the electric version of the Roewe i6, it inherits the best features of its petrol counterpart while incorporating modern electric advancements. Whether for daily commuting or long drives, the Roewe ER6 promises a compelling and eco-friendly driving experience.