Roewe Marvel R Specs and Price ⚡ Electric Car
Share Roewe Marvel R in Social Media:
price (NEW) from:
31430,00
$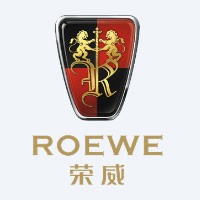 Roewe Marvel R description ⚡
Technical Specs, Price and Review on the new Roewe Marvel R.
Roewe Marvel R: A Cutting-Edge Smart Electric SUV
The Roewe Marvel R is a state-of-the-art smart electric SUV manufactured in China. Packed with advanced technology and innovative features, the Marvel R sets new standards for intelligent connectivity and driving performance.
Roewe Marvel R Specifications:
5G V2X Connectivity: The Roewe Marvel R is the first car to support 5G V2X (Vehicle-to-Everything) features, enabling seamless communication with various smart devices in its surroundings. This cutting-edge technology allows the SUV to interact with other vehicles, infrastructure, and pedestrians, providing real-time information to the driver about the road environment beyond their field of vision.
| | |
| --- | --- |
| manufactured in | China |
| new from ($) | 31430 |
| range (km) | 505 |
| max. speed | 180 |
| sales start | 2020 |
| 0 to100 km/h | 4.8 |
| power (h.p.) | 300 |
| battery (kWh) | 70 |
| car type | SUV / 5 doors |
| drive type | AWD |
Intelligent Features: The Marvel R is equipped with a range of intelligent technologies, including traffic signal and traffic sign recognition, enhancing the overall driving experience and safety. The vehicle can keep track of road signs, traffic lights, and other crucial information, providing timely alerts to the driver and promoting safer driving habits.
Impressive Performance:
Electric Motors: The Roewe Marvel R offers a choice of two electric motors with different power outputs. Drivers can opt for a motor with 137 kW (185 horsepower) or a more powerful 222 kW (300 horsepower) motor, depending on their preferences and performance requirements.
Acceleration: With its powerful electric motors, the Roewe Marvel R can accelerate from 0 to 100 km/h in just 4.8 seconds, delivering an exhilarating and responsive driving experience.
Battery Capacity: The SUV is equipped with a 70-kilowatt-hour (kWh) battery, providing ample energy storage for an extended driving range and sustained performance.
Driving Range: The Roewe Marvel R offers a respectable driving range of 505 kilometers on a single charge, making it suitable for both city commuting and longer journeys.
Sleek SUV Design: The Marvel R features a stylish and modern design, with a five-door SUV body type. Its athletic stance and aerodynamic profile contribute to its impressive performance and overall driving dynamics.
All-Wheel Drive (AWD): The Roewe Marvel R comes with all-wheel drive capabilities, providing enhanced traction and stability in various driving conditions, making it suitable for all-weather and off-road driving.
Affordability and Accessibility: With a starting price of just $31,430, the Roewe Marvel R offers advanced technology and performance at an affordable price, making it accessible to a wide range of customers.
In Conclusion: The Roewe Marvel R is a game-changing smart electric SUV that exemplifies the future of intelligent and connected driving. With its 5G V2X features, intelligent technologies, impressive performance, and modern design, the Marvel R sets new benchmarks for smart electric vehicles. Whether for daily commuting or long journeys, the Roewe Marvel R promises a thrilling and futuristic driving experience.