Baojun Kiwi Specs and Price ⚡ Electric Car
Share Baojun Kiwi in Social Media:
price (NEW) from:
9980,00
$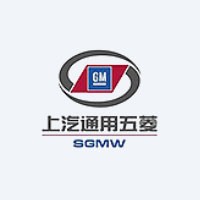 Baojun Kiwi description ⚡
Technical Specs, Price and Review on the new Baojun Kiwi.
Baojun Kiwi EV: Your Affordable Electric Hatchback
The Baojun Kiwi EV is an affordable and practical electric hatchback, manufactured in China, designed to provide a convenient and eco-friendly driving experience. With its compact size, efficient electric motor, and modern features, the Baojun Kiwi EV is the perfect choice for urban commuting and daily driving.
Baojun Kiwi EV Specifications: Safety and Convenience
| | |
| --- | --- |
| manufactured in | China |
| new from ($) | 9980 |
| range (km) | 305 |
| max. speed | 105 |
| sales start | 2021 |
| 0 to100 km/h | unknown |
| power (h.p.) | 54 |
| battery (kWh) | 32 |
| car type | hatchback / 3 doors |
| drive type | RWD |
Standard Equipment: The Baojun Kiwi EV comes with a range of standard safety and convenience features, ensuring a comfortable and secure driving experience. These include two frontal airbags, central locking, adaptive cruise control, a lane-keeping system, a rearview camera, rear parking sensors, and a parking assist function.
Additional Features: Upgraded trim levels of the Baojun Kiwi EV offer additional features such as keyless entry, a modern multimedia system with a user-friendly touch screen, and an air purification system in the cabin, providing a pleasant and enjoyable driving environment.
Baojun Kiwi EV Performance: Efficient and Eco-Friendly
Electric Motor: 54 Horsepower The Baojun Kiwi EV is equipped with an electric motor located on the rear axle, delivering a total power output of 54 horsepower. While not designed for high-performance, this powertrain is perfect for city driving and everyday commuting.
Battery Capacity: 32 kWh The Baojun Kiwi EV is powered by a 32-kilowatt-hour (kWh) traction battery, providing sufficient energy storage for daily use and short-distance travel.
Electric Range: 305 Kilometers With its efficient electric motor and compact battery, the Baojun Kiwi EV offers a commendable electric range of 305 kilometers on the NEDC cycle, making it suitable for city driving and short trips without the need for frequent charging.
Practical Design and Economical Driving
The Baojun Kiwi EV features a sleek and practical design, with a three-door hatchback body type. Its compact size makes it easy to maneuver in crowded city streets and park in tight spaces, while its rear-wheel-drive configuration ensures stable handling and driving dynamics.
Affordable and Eco-Friendly
With a new starting price of just $9,980, the Baojun Kiwi EV is one of the most affordable electric cars on the market, making electric mobility accessible to a wider range of drivers. Its efficient electric powertrain also contributes to a reduced carbon footprint, making it an environmentally-friendly choice for eco-conscious drivers.
In Conclusion
The Baojun Kiwi EV is an affordable and practical electric hatchback that offers a commendable electric range, modern features, and efficient performance. With its compact size and eco-friendly design, the Baojun Kiwi EV is the ideal choice for budget-conscious drivers looking to embrace electric mobility without compromising on convenience or style.