HiPhi Z Specs and Price ⚡ Electric Car
Share HiPhi Z in Social Media:
price (NEW) from:
89000,00
$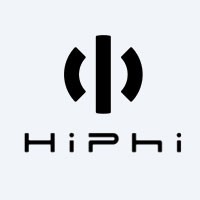 Technical Specs, Price and Review on the new HiPhi Z.
HiPhi Z: The Pinnacle of Luxury and Autonomy
The HiPhi Z is a revolutionary electric hatchback that represents the pinnacle of luxury, autonomy, and cutting-edge technology. Manufactured in China, the HiPhi Z is set to make its debut in 2023, offering a truly remarkable driving experience with its impressive range, powerful performance, and advanced autonomous driving capabilities.
HiPhi Z Specifications: Autonomy and Safety
| | |
| --- | --- |
| manufactured in | China |
| new from ($) | 89000 |
| range (km) | 705 |
| max. speed | 200 |
| sales start | 2023 |
| 0 to100 km/h | 3.8 |
| power (h.p.) | 672 |
| battery (kWh) | 120 |
| car type | hatchback / 5 doors |
| drive type | AWD |
HiPhi Pilot: Third-Level Autopilot The HiPhi Z comes equipped with HiPhi Pilot, a third-level autopilot system that brings enhanced safety and convenience to the driving experience. This advanced system features a frontal lidar mounted on the roof, with a range of 250 meters, providing the car with a clear view of its surroundings. Additionally, the HiPhi Z is equipped with thirteen cameras, twelve ultrasonic sensors, and five millimeter radars positioned around the vehicle, ensuring comprehensive awareness of its environment.
V2X Protocol: Data Exchange with Road Infrastructure Human Horizons, the manufacturer of HiPhi vehicles, has been at the forefront of developing a data exchange system between cars and road infrastructure using the V2X protocol. This technology enhances communication and cooperation between vehicles and the surrounding environment, further enhancing safety and efficiency.
HiPhi Z Performance: Power and Range
Electric Power: 672 horsepower The HiPhi Z hatchback is powered by two electric motors, one on each axle, with each motor producing 336 horsepower. The combined output of 672 horsepower ensures exhilarating acceleration and dynamic performance on the road.
Traction Battery: 120 kWh The HiPhi Z boasts an impressive 120 kWh traction battery, providing ample energy storage for extended driving ranges and optimal performance.
Electric Range: 705 kilometers The HiPhi Z delivers an impressive electric range of 705 kilometers, according to the Chinese CLTC cycle, ensuring long-distance travel without the need for frequent charging.
Luxurious Design and Unparalleled Driving Experience
The HiPhi Z is designed to exude luxury and sophistication. Its sleek hatchback body style, complemented by high-quality materials and advanced technology, creates a truly refined and comfortable driving environment. With its powerful electric motors and spacious interior, the HiPhi Z offers an unparalleled driving experience that combines performance, elegance, and convenience.
In Conclusion
The HiPhi Z sets a new standard for electric hatchbacks, combining luxury, autonomy, and advanced technology into one exceptional package. With its powerful electric motors, long-range capabilities, and state-of-the-art autonomous driving features, the HiPhi Z represents the future of electric mobility, offering a seamless and thrilling driving experience.