JAC EV 3 Price and Specs
Added to the EV Database on 18 November 2023
Share JAC EV 3 in Social Media:
price (NEW) from:
14360,00
$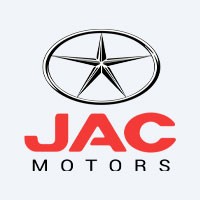 Technical Specifications, Price and Review on the new JAC EV 3.
Detailed Review of the JAC EV 3
The JAC EV 3 represents a significant stride in electric vehicle technology, combining efficiency, affordability, and style. Launched in May 2023 in China, this compact electric hatchback has quickly become a notable player in the electric vehicle market. Let's dive into what makes the JAC EV 3 a compelling choice for eco-conscious drivers.
JAC EV 3 Overview: A Glimpse into the Future
The JAC EV 3, with its innovative design and advanced technology, stands out in the crowded field of electric vehicles. Manufactured by JAC Motors in China, the EV 3 is a testament to the growing prowess of Chinese automotive engineering in the electric vehicle sector.
| | |
| --- | --- |
| manufactured in | China |
| new from ($) | 14360 |
| range (km) | 505 |
| max. speed | 150 |
| sales start | 2023 |
| 0 to100 km/h | unknown |
| power (h.p.) | 136 |
| battery (kWh) | 51.5 |
| car type | hatchback / 5 doors |
| drive type | FWD |
JAC EV 3 Price: Affordability Meets Innovation
Starting at approximately $14,360, the JAC EV 3 is positioned as an affordable option in the electric vehicle market. This competitive pricing makes it accessible to a wider range of consumers, democratizing the electric vehicle experience.
JAC EV 3 Specs: Pushing the Boundaries
Range: Offering an impressive range of up to 505 km, the JAC EV 3 is well-suited for both city driving and longer journeys.
Speed: With a maximum speed of 150 km/h, it balances efficiency and performance.
Battery: Equipped with a 51.5 kWh battery, it ensures long-lasting power.
Motor Options: Available with two electric motor options - 70 kW and 100 kW - catering to different power needs.
Car Type: As a 5-door hatchback, it combines practicality with a modern aesthetic.
Drive Type: The front-wheel drive (FWD) provides a stable and responsive driving experience.
JAC EV 3 Range: Going the Distance
The JAC EV 3's ability to travel up to 600 kilometers on a single charge is a standout feature. This extended range is a crucial factor for consumers considering an electric vehicle, as it alleviates range anxiety and suits various driving needs.
JAC EV 3 Interior: Comfort Meets Technology
The interior of the JAC EV 3 is designed with both comfort and functionality in mind. Its spacious cabin, ergonomic seating, and state-of-the-art infotainment system make every journey enjoyable and connected.
JAC EV 3 Exterior: Sleek and Stylish
The exterior design of the JAC EV 3 is both sleek and modern. Its aerodynamic shape not only enhances its visual appeal but also improves efficiency, reducing drag and maximizing range.
JAC EV 3 Release Date: Marking a Milestone
The release of the JAC EV 3 in May 2023 marked a significant milestone for JAC Motors. It showcased the manufacturer's commitment to innovation and sustainability in the automotive industry.
Conclusion: The JAC EV 3 - An Electrifying Choice
The JAC EV 3 is more than just an electric vehicle; it's a symbol of the evolving landscape of mobility. With its combination of affordability, performance, and style, it stands as a compelling option for anyone looking to embrace the electric future. Whether you're a city dweller or a long-distance traveler, the JAC EV 3 is equipped to meet your needs, making it a smart choice in the electric vehicle market.