NETA U Pro 610 Specs and Price ⚡ Electric Car
Share NETA U Pro 610 in Social Media:
price (NEW) from:
25000,00
$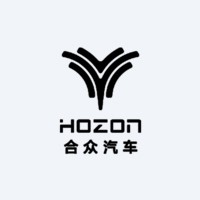 NETA U Pro 610 description ⚡
Technical Specs, Price and Review on the new NETA U Pro 610.
Experience the Future of Mobility with NETA U Pro 610
NETA U Pro 610: Redefining Urban Mobility with Style and Sustainability
The NETA U Pro 610 is a forward-looking electric vehicle from the innovative Chinese company, Hozon Auto. Built from scratch to function as an electric vehicle, this SUV merges a futuristic approach to technology with practical urban mobility.
NETA U Pro 610 Specs:

Impressive Performance and Range
Equipped with a 201 horsepower electric motor, the NETA U Pro 610 reaches a top speed of 155 km/h and goes from 0 to 100 km/h in 7 seconds. 
| | |
| --- | --- |
| manufactured in | China |
| new from ($) | 25000 |
| range (km) | 610 |
| max. speed | 155 |
| sales start | 2021 |
| 0 to100 km/h | 7 |
| power (h.p.) | 201 |
| battery (kWh) | 38.5 |
| car type | SUV / 5 doors |
| drive type | FWD |
The "610" in the model name indicates the car's notable driving range of 610 kilometers on a full charge, a testament to Hozon Auto's commitment to creating long-range electric vehicles.
Efficient Power Utilization
The SUV utilizes a 38.5 kWh battery, a commendable feat given the vehicle's impressive range. This reflects the high efficiency of the vehicle's power utilization, a crucial factor in the increasing appeal of electric vehicles.
Stylish, Urban Design
The NETA U Pro 610 boasts an attractive modern design, aimed at appealing to the urban demographic. Its look is fresh and contemporary, with an emphasis on streamlined shapes and crisp lines that enhance its visual appeal.
High-quality Interior
The interior of the NETA U Pro 610 matches the exterior's commitment to style and quality. Hozon Auto has used high-quality materials throughout the cabin, creating an environment that is both inviting and luxurious.
Competitive Pricing
Despite its advanced features and high-quality design, the NETA U Pro 610 comes at an attractive starting price of $25,000. This makes it a competitive choice in the electric vehicle market, particularly among those seeking to balance cost with performance and style.
In essence, the NETA U Pro 610 exemplifies Hozon Auto's vision of a sustainable, technologically advanced future for transportation. As a purpose-built electric vehicle, it stands as a compelling example of the possibilities for this rapidly evolving sector. The perfect urban crossover from one of China's leading high-tech companies, Hozonauto, which has been developing electric vehicles from scratch in cooperation with China's largest university of technology since 2015. One of the few companies that initially developed an electric car from scratch rather than reworking gasoline models. Attractive modern design and high-quality interior materials at a very attractive price, lower than similar electric vehicles of competitors.