NIO EC6 Sport Price and Specs
Added to the EV Database on 02 November 2023
Share NIO EC6 Sport in Social Media:
price (NEW) from:
66000,00
$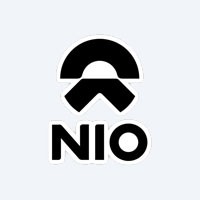 Technical Specifications, Price and Review on the new NIO EC6 Sport.
NIO EC6 Sport: The Stylish and Dynamic Electric Coupe
NIO's EC6 Sport emerges as a sleek and athletic counterpart to its sibling, the ES6, offering an amalgamation of luxury and performance tailored for the modern electric vehicle market. With an attractive starting price of $66,000, the EC6 Sport is manufactured in China and emphasizes a balance of efficiency, comfort, and driving pleasure with a touch of sportiness in its coupe-like design.
Technical Specifications and Performance
| | |
| --- | --- |
| manufactured in | China |
| new from ($) | 66000 |
| range (km) | 605 |
| max. speed | 200 |
| sales start | 2020 |
| 0 to100 km/h | 5.4 |
| power (h.p.) | 435 |
| battery (kWh) | 100 |
| car type | SUV / 5 doors |
| drive type | AWD |
The EC6 Sport boasts a 100 kWh battery that enables an impressive range of 605 km (NEDC estimate), though real-world figures may be lower. Its acceleration is brisk, taking 5.4 seconds to reach 100 km/h from a standstill, thanks to a power output of 435 horsepower. All-wheel drive ensures that the power is effectively distributed for optimal traction and performance.
Interior and Technology
Sharing its interior with the ES6 means that the EC6 Sport benefits from a well-appointed and high-tech cabin. The highlight is the inclusion of the NIO Pilot, which harnesses the power of the Mobileye EyeQ4 chip and 23 sensors to deliver over 20 driver-assistance functions, illustrating NIO's commitment to cutting-edge technology and safety.
The EC6's digital environment, with a 9.8-inch instrument cluster and an 11.3-inch center display, provides a futuristic user experience. The NOMI Mate 2.0 AI assistant personifies the vehicle's tech-savviness, offering an interactive and intuitive interface to control various car functions through voice commands.
Charging and Battery Options
NIO's unique approach to charging, via unlimited free battery swapping, sets it apart from competitors and offers unparalleled convenience to the owner. Alongside the 100 kWh battery option, there is a 70 kWh variant, providing flexibility in terms of price and range to suit different buyer needs.
Trim Levels and Customization
The EC6 Sport is the entry-level trim of the EC6 lineup, providing a more affordable path to NIO ownership without compromising on the quality and driving experience that the brand is known for. The Performance and Signature Editions offer increased power and quicker acceleration for those seeking an extra thrill.
Comfort and Luxury
The EC6's cabin is a testament to NIO's dedication to comfort and luxury, aligning with the expectations of its premium market segment. The EC6's interior provides a sense of refinement that rivals established brands, and this will likely appeal to consumers in China who prioritize these attributes.
Adapting to the Chinese Market
Understanding the driving habits and preferences in China, the EC6 has been optimized not for raw speed but for the luxury and comfort that is highly valued in the domestic market. Despite its "sport" designation, it is clear that the EC6 Sport prioritizes being a well-rounded vehicle that delivers in areas most crucial to its target audience.
Conclusion: The EC6 Sport's Place in the EV World
The NIO EC6 Sport presents itself as a strong contender in the electric coupe segment, backed by impressive technology, commendable performance, and a focus on luxury. Its suite of offerings from battery options to the proprietary AI assistant ensures that the EC6 Sport is not only a competitor in the Chinese market but also a vehicle with global appeal.
About the Manufacturer: NIO
NIO continues to build its reputation as a purveyor of premium electric vehicles. By focusing on the customer experience, not just through their vehicles but also through services like their battery swap system, NIO has carved out a niche for itself as a brand that delivers more than just a car—they offer a lifestyle, a glimpse into the future of mobility.