NIO ES7 Price and Specs
Added to the EV Database on 02 November 2023
Share NIO ES7 in Social Media:
price (NEW) from:
78350,00
$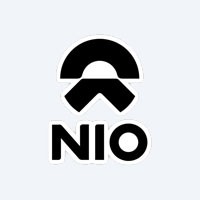 Technical Specifications, Price and Review on the new NIO ES7.
Exploring the NIO ES7: China's Electric SUV Powerhouse
NIO's latest electric contender, the ES7, enters the competitive SUV market as a vehicle that is poised to challenge convention and impress with its blend of performance, technology, and design. Originating from China, this all-electric SUV balances power with luxury, setting a new standard in the rapidly growing electric vehicle (EV) sector. With a starting price of $78,350, the NIO ES7 doesn't just promise a high-end experience; it delivers on every front, from acceleration to interior aesthetics.
Exquisite Design and Aerodynamics
| | |
| --- | --- |
| manufactured in | China |
| new from ($) | 78350 |
| range (km) | 620 |
| max. speed | 200 |
| sales start | 2022 |
| 0 to100 km/h | 3.9 |
| power (h.p.) | 653 |
| battery (kWh) | 100 |
| car type | SUV / 5 doors |
| drive type | AWD |
The ES7's design is a statement of elegance and efficiency. Crafted with aerodynamics in mind, it achieves a drag coefficient of 0.263cd, allowing it to slice through the air with minimal resistance. This design not only enhances performance but also contributes to the vehicle's impressive range. Its size situates it comfortably between the brand's ES6 and ES8 models, offering a balance of interior space and maneuverability.
Performance and Drive Dynamics
Performance is where the ES7 truly shines. Equipped with dual motors that produce a combined 653 horsepower and an astounding 850 Nm of torque, the SUV sprints from 0 to 100 km/h in a mere 3.9 seconds. It reaches a maximum speed of 200 km/h, rivaling traditional combustion engine vehicles in the same class. NIO has meticulously engineered the ES7 with a 50:50 weight distribution and an all-wheel-drive system, ensuring that its performance is matched by its handling and stability.
Innovative Battery Technology and Range
The ES7 doesn't hold back on battery technology. It offers three battery sizes, starting with a 70 kWh pack that promises a range of 440 km, ascending to a 100 kWh battery that boasts a range of up to 620 km. Furthermore, NIO is set to introduce a groundbreaking 150 kWh Ultra Long Range Battery that will potentially carry drivers over 930 km on a single charge. All these battery options come with the flexibility of being swappable, highlighting NIO's commitment to convenience and sustainability.
Luxury Meets Technology Inside the ES7
Inside the ES7, passengers are greeted with a minimalist yet luxurious cabin. The use of high-end materials like rattan wood and the option of Nappa leather seating surfaces reflect NIO's attention to detail and commitment to quality. The digital instrument panel and the main touchscreen, though modest in size compared to some competitors, provide a user-friendly interface and maintain the cabin's sleek aesthetic. Notably, the vehicle's HUD can project information in 260,000 colors, ensuring clarity and visibility under various lighting conditions.
Safety and Braking
NIO's focus on safety is evident in its selection of Brembo brakes for the front calipers, which allow the ES7 to come to a halt from 100 km/h in just 33.9 meters. The omission of specific rear brake details does not detract from the overall confidence in the vehicle's stopping power. The air suspension standard across all models adds to the SUV's sense of security, providing a ride that is both comfortable and controlled.
Energy Consumption and Efficiency
Energy efficiency is another area where the ES7 stands out. The 75 kWh version exhibits a consumption rate of 17.6 kWh per 100 km, while the 100 kWh version shows a slightly higher rate of 19.1 kWh per 100 km. These figures are a testament to the ES7's ability to balance raw power with eco-friendliness, a combination that is increasingly valued in today's market.
Conclusion: The Verdict on the ES7
The NIO ES7 is a vehicle that represents the future of driving. It encapsulates the essence of an all-electric SUV with its robust performance, cutting-edge technology, and sophisticated design. While it may not boast the most avant-garde exterior or the latest in-cabin tech, it certainly holds its own in terms of power, range, and overall value. As the EV market continues to grow, the ES7 stands ready to make its mark, offering an electrifying combination of luxury and performance that is hard to overlook.
About the Manufacturer: NIO
NIO has established itself as a significant player in the electric vehicle industry, continuously pushing the boundaries with its innovative approach to design, performance, and customer experience. The brand's dedication to creating a sustainable future is evident in every model they produce, with the ES7 being a shining example of their commitment to excellence.
In summary, the NIO ES7 embodies a harmonious blend of power, luxury, and innovation, setting a high bar in the EV SUV segment. It might not be the flashiest or the most technologically packed option out there, but it strikes a fine balance that will undoubtedly attract a discerning clientele.