NIO EL7 Price and Specs
Added to the EV Database on 31 October 2023
Share NIO EL7 in Social Media:
price (NEW) from:
71430,00
$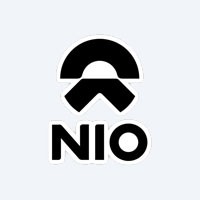 Technical Specifications, Price and Review on the new NIO EL7.
NIO EL7: An Electric SUV With Global Aspirations
The NIO EL7 is the latest electric SUV from the innovative Chinese electric car manufacturer NIO, which has started turning heads in the global automotive market with its combination of cutting-edge technology, impressive performance, and premium features.
Technical Specifications: A Blend of Performance and Efficiency
The EL7 SUV marks NIO's confident stride into European markets, with the first deliveries commencing in the Netherlands.
| | |
| --- | --- |
| manufactured in | China |
| new from ($) | 71430 |
| range (km) | 513 |
| max. speed | 200 |
| sales start | 2022 |
| 0 to100 km/h | 3.9 |
| power (h.p.) | 635 |
| battery (kWh) | 75 |
| car type | SUV / 5 doors |
| drive type | AWD |
Scheduled rollouts in Germany, Denmark, Sweden, and Norway indicate NIO's commitment to establishing a strong presence in Europe.
Timely Deliveries: Adhering to Promises
NIO has been punctual with its delivery schedules, adhering to the timelines it set during the European market launch. The configurators for the Netherlands and Germany indicate delivery dates as early as February and March, respectively.
Trademark Dispute Resolution: A Swift Name Change
A last-minute model designation change from ES7 to EL7, owing to a trademark dispute with Audi, demonstrates NIO's agility and focus on its European market ambitions.
Pricing Strategy: Flexibility for Customers
Initially considering a subscription-only model, NIO adapted its strategy to also allow outright purchase of its vehicles, indicating responsiveness to market preferences.
Positioning: Filling the Gap in the Lineup
The EL7 fits snugly between the ES6 and the larger ES8, offering a middle ground for those seeking space, luxury, and performance. Its introduction also signifies the transition to NIO's new NT2.0 platform, promising enhanced capabilities compared to the first-generation platform underpinning the ES8, ES6, and EC6 models.
Final Verdict: A High-Performance Electric SUV Worth Considering
With its impressive technical specs, the NIO EL7 is positioned as a strong contender in the luxury electric SUV market. Its AWD system, substantial power, and long-range capability make it a suitable choice for those looking to transition to electric vehicles without compromising on performance or comfort.
The NIO EL7's entry into the European market is a significant step for the Chinese automaker, showcasing its readiness to compete on a global scale. Offering a combination of performance, luxury, and the latest in EV technology, the EL7 is a vehicle that is likely to attract attention from a wide range of customers looking for sustainable and dynamic driving experiences.