NIO EC7 Price and Specs
Added to the EV Database on 31 October 2023
Share NIO EC7 in Social Media:
price (NEW) from:
78000,00
$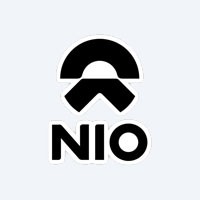 Technical Specifications, Price and Review on the new NIO EC7.
Discover the NIO EC7: A High-Performance Electric Coupé SUV
The electric vehicle market is witnessing a new entrant that is set to redefine aerodynamic efficiency and luxury in the SUV segment – the NIO EC7. This vehicle, which follows the footsteps of the EL7, is NIO's answer to the sleek, sporty, and increasingly popular coupé SUV category.
Exterior Design: Sleek and Streamlined
The EC7 inherits the EL7's front-end design, blending seamlessly into its own distinctive coupé-like profile.
| | |
| --- | --- |
| manufactured in | China |
| new from ($) | 78000 |
| range (km) | 635 |
| max. speed | 200 |
| sales start | 2023 |
| 0 to100 km/h | 3.8 |
| power (h.p.) | 653 |
| battery (kWh) | 100 |
| car type | SUV / 5 doors |
| drive type | AWD |
The rear end is graced with a unique full-width light bar and an active pop-up spoiler that engages at high speeds to reduce drag, contributing to its title as the world's most aerodynamic SUV with a drag coefficient of just 0.23.
Interior Elegance: Immersive and Intelligent
Inside, the EC7 mirrors the EL7's luxurious cabin, featuring a portrait-style 12.8-inch infotainment screen. It is also equipped with Nomi, NIO's AI-powered digital assistant, designed to enhance the driving experience with its interactive and personable interface.
Performance: Dynamic and Powerful
The dual-motor powertrain of the EC7 offers a formidable 644 horsepower (480 kW) and a peak torque of 626 pound-feet (850 Nm). This propels the SUV from 0 to 62 mph in just 3.8 seconds, with a governed top speed of 124 mph. This places the EC7 firmly in the high-performance bracket of electric SUVs.
Battery and Range: Versatile and Long-Lasting
Potential owners can choose between a 75 kWh or 100 kWh battery pack, offering substantial ranges of 304 miles and beyond according to the Chinese CLTC cycle. A forthcoming 150 kWh option promises to set new standards with a range surpassing 584 miles, illustrating NIO's commitment to pushing the boundaries of EV technology.
Noteworthy Features: Luxury Meets Function
The EC7 doesn't skimp on luxury, boasting a panoramic glass roof, three-zone climate control, heated seats in both the front and rear, and a 23-speaker premium sound system, ensuring comfort and entertainment are never compromised.
Pricing: Premium yet Competitive
The base NIO EC7 is priced around $70,000 in China, with the 100 kWh model just under $80,000. While slightly pricier than the EL7, its sportier aesthetic and improved aerodynamics provide a compelling reason for the premium.
Final Thoughts: An Exquisite Addition to the Electric SUV Market
With its avant-garde design, state-of-the-art technology, and exceptional performance capabilities, the NIO EC7 is set to be a coveted addition to the global electric SUV market. This vehicle isn't just about looks and luxury; it promises to deliver an exhilarating driving experience while pushing the envelope in electric vehicle design and sustainability.
As the electric vehicle market expands, the NIO EC7 is a clear statement from the Chinese automaker that it intends to play a significant role on the global stage. For consumers looking for a blend of style, performance, and eco-consciousness, the EC7 is a vehicle that should definitely be on the radar.