NIO EL6 Price and Specs
Added to the EV Database on 31 October 2023
Share NIO EL6 in Social Media:
price (NEW) from:
78700,00
$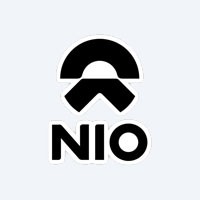 Technical Specifications, Price and Review on the new NIO EL6.
Unveiling the NIO EL6: China's Electric Surge into Europe
The electric vehicle (EV) domain has seen significant strides, with several major players stepping up. Standing tall amongst them is NIO, the noteworthy Chinese automobile entity that has launched its EL6 in Europe, underlining its aim to establish a significant presence in global markets.
The NIO EL6: Beyond a Mere SUV
Embodying elegance, design, and utility, the NIO EL6 is in a league of its own.
| | |
| --- | --- |
| manufactured in | China |
| new from ($) | 78700 |
| range (km) | 529 |
| max. speed | 200 |
| sales start | 2023 |
| 0 to100 km/h | 4.5 |
| power (h.p.) | 490 |
| battery (kWh) | 100 |
| car type | SUV / 5 doors |
| drive type | AWD |
The EL6's contemporary design aligns seamlessly with the demands of today's discerning clientele seeking a blend of aesthetics and utility. Empowered by a dual-motor setup – a 150 kW front induction motor combined with a 210 kW rear permanent magnet motor – the vehicle boasts a formidable performance backed by 700 Nm of torque, firmly establishing its credentials on the road.
Incorporating Cutting-Edge Technology
In the age of digital transformation, vehicles have transcended their primary role of transportation. The NIO EL6 is a testament to this transition, featuring an advanced heads-up display (HUD) and intelligent adaptive driving beam (ADM) headlights. Moreover, when pitted against industry giants like Tesla's Model Y, NIO's infotainment system stands tall, reinforcing its eminent stance in the world of EV technology.
Assessing Cost and Driving Distance
For many, the intersection of price and driving range is of utmost importance when considering an EV purchase. With the base model equipped with a 75-kWh battery priced at $69,230 and the enhanced 100-kWh variant at $78,700, the NIO EL6's price point is on the steeper end. More so when juxtaposed with the Tesla Model Y's cost structure in Germany. The premium EL6 model offers a commendable 529 km range, with its counterpart providing a respectable 483 km.
This pricing strategy has sparked debates. If NIO wishes to emerge as a dominant player in Europe, competitive pricing is imperative, especially given the competitive price tags and features of established players like Tesla's Model Y. Addressing production capabilities and gauging genuine consumer interest remain focal points for NIO's European strategy.
Looking Ahead: What Lies in Store for the NIO EL6?
The NIO EL6 is undoubtedly a blend of superior design, state-of-the-art technology, and remarkable performance. However, its pricing strategy in Europe will play a pivotal role in its success trajectory. With the ever-evolving automotive sector, it remains to be seen how the EL6 will stack up against its peers and whether NIO can adeptly navigate the intricate maze of European pricing dynamics.