NIO ES6 Standard Specs and Price ⚡ Electric Car
Share NIO ES6 Standard in Social Media:
price (NEW) from:
55000,00
$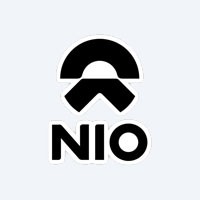 NIO ES6 Standard description ⚡
Technical Specs, Price and Review on the new NIO ES6 Standard.
NIO ES6 Standard: A Compact and Eco-Friendly Electric Crossover
The NIO ES6 Standard is an all-electric crossover introduced by the innovative Chinese brand NIO. Serving as a compact variant of the larger ES8 model, the ES6 Standard offers a perfect blend of practicality and eco-friendliness, making it an attractive choice for environmentally conscious drivers seeking a versatile and dynamic vehicle.
NIO ES6 Standard Specs:

Sleek Design and Versatility
The ES6 Standard features a sleek and contemporary design, characteristic of modern SUVs.
| | |
| --- | --- |
| manufactured in | China |
| new from ($) | 55000 |
| range (km) | 480 |
| max. speed | 200 |
| sales start | 2019 |
| 0 to100 km/h | 5.6 |
| power (h.p.) | 436 |
| battery (kWh) | 84 |
| car type | SUV / 5 doors |
| drive type | AWD |
With its 5-door layout, the ES6 Standard provides convenient access for passengers and ample space for both passengers and cargo, making it a practical choice for various lifestyle needs. Whether you're commuting to work or embarking on weekend adventures, the ES6 Standard is equipped to handle any journey with style and versatility.
Zero Emissions, Green Performance
As an all-electric crossover, the NIO ES6 Standard proudly boasts zero emissions of harmful substances, contributing to a cleaner and greener environment. The advanced electric drive system ensures a dynamic and powerful driving experience, while also reducing your carbon footprint and supporting sustainable transportation solutions.
Three Trim Levels for Personalization
The NIO ES6 is available in three distinct trim levels: Standard, Performance, and Premier Edition. Each trim level offers a different combination of electric motors, delivering varying levels of performance and driving dynamics.
Standard Version: Equipped with two permanent magnet motors, each with a power output of 160 kW, the Standard version accelerates from 0 to 100 km/h in an impressive 5.6 seconds.

Performance Version: The Performance version boasts a combination of 160 kW (PM) and 240 kW (IM) motors, complemented by an adaptive suspension for enhanced handling and acceleration. It accelerates from 0 to 100 km/h in just 4.7 seconds.

Premier Edition: Sharing the same motor configuration as the Performance version, the Premier Edition elevates the driving experience with additional premium features. Accelerating from 0 to 100 km/h in 4.7 seconds, it offers an exhilarating and top-notch driving performance.
Dependable Performance and Long Range
With a power output of 436 horsepower and an 84 kWh battery pack, the NIO ES6 Standard ensures a dependable and exciting driving experience. The all-electric crossover offers an impressive range of 480 kilometers, allowing you to embark on extended journeys with confidence and minimal charging stops.
Conclusion: Uniting Efficiency and Driving Enjoyment
The NIO ES6 Standard represents NIO's commitment to innovation and sustainability in the automotive industry. Delivering a combination of efficient performance, substantial range, and zero-emission driving, the ES6 Standard stands out as a compelling option in the electric crossover market. No matter which trim level you choose, you can expect an enjoyable driving experience that aligns with your environmental values.
NIO ES6 Standard: Where Practicality Meets Eco-Friendly Driving.