Ora Good Cat Price and Specs
Added to the EV Database on 16 February 2022
Share Ora Good Cat
price (NEW) from:
16310
$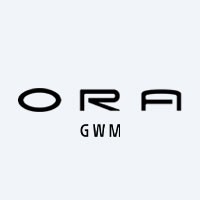 Technical Specifications, Price and Review on the new Ora Good Cat.
| | |
| --- | --- |
| manufactured in | China |
| new from ($) | 16310 |
| range (km) | 401 |
| max. speed | 150 |
| sales start | 2021 |
| power (h.p.) | 210 |
| battery (kWh) | 47.8 |
| car type | hatchback / 5 doors |
| drive type | FWD |
Ora Good Cat: The Stylish and Efficient Subcompact Electric Hatchback
The Ora Good Cat, also known as the HaoMao in China, is a remarkable subcompact electric car that offers a perfect blend of style and efficiency. As part of the Sport EV category, this car stands out with its advanced features, beautiful design, and impressive range.
Ora Good Cat Specs:

Advanced Technology and Design
Drawing from the knowledge and technological upgrades of its predecessors, the GWM Lemon and Coffee Intelligent Ecology, the Ora Good Cat represents a new generation of fully electric vehicles.
It skillfully combines retro and modern elements, creating a unique and eye-catching design. The fusion of classic and contemporary aesthetics gives the Ora Good Cat a distinctive appearance that sets it apart from the crowd.
Versatile Battery Options
The Ora Good Cat is available with two battery sizes to cater to different driving needs. Customers can choose between a 49kWh battery and a larger 63kWh battery. With the more substantial NCA battery, drivers can enjoy a generous range of up to 500km (NEDC). On the other hand, the smaller LFP battery offers an impressive range of 400km (NEDC).
Efficiency and Innovation
With its electric powertrain, the Ora Good Cat achieves a maximum power output of 210 horsepower, providing swift and smooth acceleration. The car's efficient performance is further enhanced by its front-wheel drive (FWD) configuration, contributing to a seamless and enjoyable driving experience.
Safety and Technology
The Ora Good Cat offers multiple variants, each equipped with varying safety and tech features. Customers can choose the variant that best suits their preferences and requirements. Safety assist systems and other advanced technologies provide peace of mind and a seamless driving experience.
Conclusion: A Stylish and Environmentally Conscious Ride
The Ora Good Cat represents a significant step forward in the Sport EV category, combining elegance, efficiency, and innovation in one remarkable package. As a fully electric vehicle, it upholds the principles of environmental consciousness while delivering an engaging and reliable driving experience. With its appealing design, versatile battery options, and advanced technology, the Ora Good Cat has quickly become a standout choice for eco-conscious drivers seeking style and efficiency in a subcompact hatchback.
Ora Good Cat: Embrace the Future of Electric Mobility with Style.
---