Opel Mokka-e Specs and Price ⚡ Electric Car
Share Opel Mokka-e in Social Media:
price (NEW) from:
37970,00
$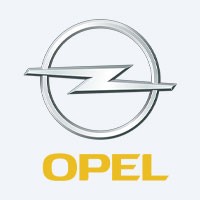 Opel Mokka-e description ⚡
Technical Specs, Price and Review on the new Opel Mokka-e.
Opel Mokka-e: Redefining Electric SUV Performance
Opel Mokka-e: Where Zero-Emission Meets Driving Excitement
Introducing the Opel Mokka-e, a cutting-edge electric SUV designed to revolutionize your driving experience. Engineered in Germany, this dynamic SUV promises zero-emission mobility, making it an ideal companion for both city streets and thrilling adventures.
Opel Mokka-e Specs:

Unleash the Power of Electric Mobility
| | |
| --- | --- |
| manufactured in | Germany |
| new from ($) | 37970 |
| range (km) | 385 |
| max. speed | 150 |
| sales start | 2021 |
| 0 to100 km/h | 9.2 |
| power (h.p.) | 136 |
| battery (kWh) | 50 |
| car type | SUV / 5 doors |
| drive type | FWD |
At the heart of the Opel Mokka-e lies a state-of-the-art 50 kWh lithium-ion battery, setting new standards for electric performance. With a remarkable WLTP range of up to 322 kilometers on a single charge, the Mokka-e empowers you to go the extra mile with confidence.
Speed and Thrills on Demand: Instant Torque
Embrace the thrill of instantaneous power with the Mokka-e's 100% electric engine, delivering 260 Nm of instant, chunky torque. This translates to quick acceleration and a responsive driving experience, putting the fun back into your daily commute.
Efficiency Meets Sustainability: Regenerative Braking
The Mokka-e features a Regenerative Braking system, which ingeniously recaptures energy during braking and channels it back to the battery, offering an additional charge and maximizing efficiency.
Empowering You, Informed Driving: Intuitive Display
Stay informed and in control with the Mokka-e's large driver information display. It provides real-time data on your electric-specific information, including drive mode, energy consumption, and the battery's state of charge, ensuring you drive smarter and more efficiently.
Charging Made Flexible: Confidence on Every Journey
The Opel Mokka-e offers flexible charging options, granting you the freedom to charge your SUV with ease, wherever your journey takes you. Be it at home or on-the-go, charging the Mokka-e becomes a seamless part of your electric lifestyle.
Design that Turns Heads: A Blend of Style and Functionality
Beyond its exceptional performance, the Mokka-e boasts an eye-catching design that merges style with functionality. With its SUV body style and 5-door configuration, it combines ample space and versatility to accommodate all your adventures.
Driving into the Future: Manufacturer's Legacy
Opel, a reputable German manufacturer, has a legacy of producing innovative and reliable vehicles. With the Mokka-e, Opel continues to lead the charge towards a sustainable and electrifying future.
Unleash the Potential: Opel Mokka-e
In conclusion, the Opel Mokka-e represents a groundbreaking electric SUV that seamlessly blends zero-emission mobility with exhilarating driving dynamics. From its advanced battery technology to its intuitive features, the Mokka-e exemplifies the future of electric mobility.