Vinfast VF 9 Price and Specs
Added to the EV Database on 27 October 2022
Share Vinfast VF 9
price (NEW) from:
76000
$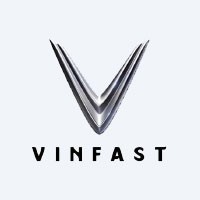 Technical Specifications, Price and Review on the new Vinfast VF 9.
| | |
| --- | --- |
| manufactured in | Vietnam |
| new from ($) | 76000 |
| range (km) | 579 |
| max. speed | 200 |
| sales start | 2023 |
| 0 to100 km/h | 6.5 |
| power (h.p.) | 408 |
| battery (kWh) | 123 |
| car type | SUV / 5 doors |
| drive type | AWD |
VinFast VF 9: Redefining Full-Size All-Electric SUVs
VinFast VF 9: Embrace the Power of Full-Size All-Electric SUVs
Introducing the VinFast VF 9, a full-size all-electric SUV that raises the bar for performance, range, and luxury. Born in Vietnam, the VF 9, previously known as VFe36, exemplifies VinFast's commitment to leading the electric vehicle revolution with its impressive specifications and exceptional design.
Vinfast VF 9 Specs

: Full-Size Powerhouse
As a full-size all-electric SUV, the VinFast VF 9 boasts a robust electric powertrain generating 408 horsepower, ensuring exhilarating performance on any terrain. The dual-motor configuration—one at each axle—enables AWD capability, providing exceptional traction and control for confident off-road adventures.
Boundless Exploration: Extended Range
With a substantial 123 kWh battery pack, the VF 9 redefines range expectations for full-size electric SUVs. Offering an impressive range of 579 kilometers, the VF 9 empowers drivers to embark on extensive journeys without compromise.
Elevating Velocity: High-Speed Performance
The VinFast VF 9 doesn't just deliver power—it also reaches impressive speeds. With a maximum speed of 200 km/h, this electrifying SUV proves that electric mobility can combine both power and velocity.
Sleek Design, Spacious Interior: The Epitome of Luxury
Beyond its dynamic performance, the VF 9 captivates with its striking design and spacious interior. Its 5-door SUV body style accommodates five passengers in comfort, providing ample legroom and cargo space for long journeys or everyday commutes.
Driving with Confidence: Advanced Safety Features
Safety remains paramount in the VF 9, as it comes equipped with cutting-edge safety systems, including forward collision warning, autonomous emergency braking, and an array of advanced driver-assistance features.
Automated Precision: Crafting the Future
VinFast's 90% automated manufacturing facility in Vietnam ensures precision and efficiency in producing the VF 9, reflecting the brand's commitment to embracing advanced technologies.
A Global Presence: Pre-Orders Now Open
Pre-orders for the VF 9 have already commenced in the United States and Europe, demonstrating VinFast's global aspirations in the electric vehicle market. The first VF 9 deliveries in the United States are set to commence before the end of 2022.
Manufacturer: VinFast—A Visionary Force
With the VF 9, VinFast proves its dedication to pushing the boundaries of electric mobility and establishing itself as a visionary force in the automotive industry.
Explore New Horizons: VinFast VF 9
In conclusion, the VinFast VF 9 emerges as a trailblazing full-size all-electric SUV, empowering drivers with its impressive performance, extended range, and opulent interior. With its competitive pricing and advanced features, the VF 9 is destined to redefine the landscape of electric SUVs.
---