VinFast VF 8 Specs and Price ⚡ Electric Car
Share VinFast VF 8 in Social Media:
price (NEW) from:
41000,00
$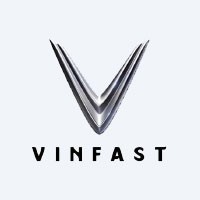 VinFast VF 8 description ⚡
Technical Specs, Price and Review on the new VinFast VF 8.
VinFast VF 8: The All-Electric Marvel Redefining SUVs
VinFast VF 8: A Masterpiece of Vietnamese Engineering
Introducing the VinFast VF 8, an all-electric mid-range SUV that captivates with its exceptional performance, cutting-edge technology, and stunning design. Manufactured with pride in Vietnam, the VF 8 is set to revolutionize the world of electric vehicles with its impressive specifications and competitive pricing.
VinFast VF 8 Specs

: Electrifying Performance
| | |
| --- | --- |
| manufactured in | Vietnam |
| new from ($) | 41000 |
| range (km) | 510 |
| max. speed | 180 |
| sales start | 2022 |
| 0 to100 km/h | 5.5 |
| power (h.p.) | 402 |
| battery (kWh) | 90 |
| car type | SUV / 5 doors |
| drive type | RWD |
Beneath its sleek exterior, the VinFast VF 8 houses a powerful electric powertrain, boasting an impressive 402 horsepower. This remarkable force enables the VF 8 to accelerate from 0 to 100 km/h in just 5.5 seconds, making it a true powerhouse on the road.
Pushing Boundaries: Extended Range
Equipped with a substantial 90 kWh battery, the VF 8 is designed for journeys without limits. With a remarkable range of 510 kilometers, drivers can embark on long-distance adventures with confidence, free from range anxiety.
Exhilarating Speed: Thrilling Performance
With a maximum speed of 180 km/h, the VF 8 ensures that every drive is both exhilarating and efficient, proving that sustainable mobility can go hand in hand with a thrilling driving experience.
Sleek Design: Elegance Meets Versatility
The VF 8's captivating design blends elegance with versatility. Its 5-door SUV body style provides ample space for passengers and cargo alike, making it the perfect companion for daily commutes and weekend getaways.
Innovative Touch: Advanced Infotainment
Step inside the VF 8, and you'll be greeted with an advanced 15.6" landscape orientation touchscreen display, showcasing a modern user interface reminiscent of industry-leading electric vehicles. The black leather-appointed seats further elevate the interior, creating an atmosphere of refinement and luxury.
Technology at its Core: Automated Manufacturing
VinFast takes pride in its cutting-edge manufacturing facility, where 90% of the production process is automated, ensuring precision and efficiency in every step of crafting the VF 8.
Leading the Way: Pre-Orders Now Open
VinFast has already initiated pre-orders for the VF 8, setting a new standard in the electric SUV market. Anticipation is building, as the first VF 8 deliveries in the United States are slated to commence before the end of 2022.
Manufacturer: VinFast—Pioneering Vietnamese Ingenuity
As a testament to Vietnamese ingenuity and innovation, VinFast's VF 8 showcases the nation's determination to lead the way in the automotive industry.
Embrace the Future: VinFast VF 8
In conclusion, the VinFast VF 8 emerges as a groundbreaking electric SUV, exuding power, style, and forward-thinking technology. With its remarkable performance, extended range, and refined interior, the VF 8 is destined to redefine the world of electric mobility.