GENESIS GV60 Sport Plus Specs and Price ⚡ Electric Car
Share GENESIS GV60 Sport Plus in Social Media:
price (NEW) from:
75350,00
$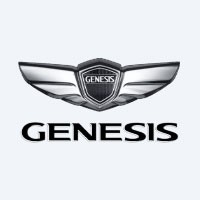 GENESIS GV60 Sport Plus description ⚡
Technical Specs, Price and Review on the new GENESIS GV60 Sport Plus.
Unleashing Power and Elegance: Introducing the GENESIS GV60 Sport Plus
The GENESIS GV60 Sport Plus: Where Performance Meets Luxury
The GENESIS GV60 Sport Plus, a remarkable SUV born from the renowned "e-GMP" platform developed by Hyundai, embodies the perfect fusion of electrifying performance and exquisite luxury. Crafted with precision in South Korea, this SUV sets a new standard for electric mobility, delivering a thrilling driving experience with uncompromising elegance.
GENESIS GV60 Sport Plus Specs

: A Symphony of Power
| | |
| --- | --- |
| manufactured in | South Korea |
| new from ($) | 75350 |
| range (km) | 465 |
| max. speed | 235 |
| sales start | 2022 |
| 0 to100 km/h | 4.0 |
| power (h.p.) | 483 |
| battery (kWh) | 77.4 |
| car type | SUV / 5 doors |
| drive type | AWD |
With an impressive power output of 483 horsepower, the GV60 Sport Plus exudes commanding authority on the road. Its dynamic acceleration allows it to reach 0 to 100 km/h in just 4.0 seconds, ensuring an adrenaline-pumping journey for every adventure seeker.
Boundless Range: Embrace the Journey
Equipped with a robust 77.4 kWh battery pack, the GV60 Sport Plus provides an extensive driving range of up to 465 kilometers. Enjoy the freedom of long-distance travel without the need for frequent recharging, as this SUV embraces the spirit of exploration and adventure.
Sleek Design: A Symphony of Style
The GENESIS GV60 Sport Plus captivates with its sleek and sophisticated design, drawing admiration from every angle. The smooth contours of the body blend seamlessly with distinctive LED headlights, while the unique window sill line adds a touch of elegance to its appearance.
Tech-Forward Interior: Where Innovation Meets Comfort
Step inside the GV60 Sport Plus, and you'll be greeted by a tech-forward interior designed for ultimate comfort and convenience. The dashboard and infotainment system are thoughtfully arranged, providing easy access to essential information and controls. The digitally-controlled climate system ensures an enjoyable driving environment.
Luxury Redefined: Craftsmanship at its Finest
Luxury knows no bounds within the GV60 Sport Plus, where meticulous craftsmanship and premium materials reign supreme. The SUV exudes an aura of opulence, enveloping passengers in a world of comfort and sophistication.
Manufacturer: Genesis—Elevating Electric Mobility
As a pioneering force in electric mobility, Genesis continues to redefine the automotive landscape with the GV60 Sport Plus. Rooted in South Korean heritage and driven by a commitment to excellence, Genesis remains at the forefront of innovation.
Elevate Your Driving Experience: GENESIS GV60 Sport Plus
In conclusion, the GENESIS GV60 Sport Plus stands as a testament to the perfect blend of power and elegance, exemplifying the future of electric SUVs. With its exceptional performance, remarkable range, and luxurious interior, this SUV promises an unforgettable journey for those who seek the pinnacle of electric mobility.