GENESIS GV60 Premium Specs and Price ⚡ Electric Car
Share GENESIS GV60 Premium in Social Media:
price (NEW) from:
54000,00
$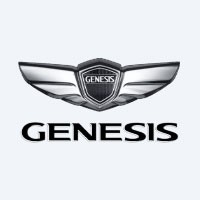 GENESIS GV60 Premium description ⚡
Technical Specs, Price and Review on the new GENESIS GV60 Premium.
Embrace the Power of Elegance: Unveiling the GENESIS GV60 Premium
GENESIS GV60 Premium: Where Performance Meets Sophistication
The GENESIS GV60 Premium is a breathtaking rear-wheel drive 5-door compact crossover SUV, exuding luxury and redefining the concept of electric mobility. Manufactured with precision in South Korea, this masterpiece combines power, elegance, and cutting-edge technology to deliver an unparalleled driving experience.
GENESIS GV60 Premium Specs

: Unmatched Performance
| | |
| --- | --- |
| manufactured in | South Korea |
| new from ($) | 54000 |
| range (km) | 517 |
| max. speed | 185 |
| sales start | 2022 |
| 0 to100 km/h | 7.8 |
| power (h.p.) | 226 |
| battery (kWh) | 77.4 |
| car type | SUV / 5 doors |
| drive type | RWD |
Powered by a robust electric powertrain generating 226 BHP, the GV60 Premium gracefully accelerates to 62 mph in a mere 7.8 seconds, showcasing its unwavering performance capabilities. With a maximum speed of 115 mph, every drive becomes a thrilling adventure.
Inspiring Efficiency: Elevating Electric Mobility
The GV60 Premium sets a new benchmark for efficiency, achieving an impressive 24.1 kWh/100 miles (167.6 MPGe) on average. Its 77.4 kWh battery empowers it to traverse an astonishing 320 miles on a single charge, embracing the spirit of sustainable and eco-friendly travel.
Sophistication Redefined: Luxury and Comfort
Stepping inside the GV60 Premium, passengers are greeted with a realm of sophistication and comfort. The 5-seat SUV offers a spacious interior that combines premium materials with meticulous craftsmanship. Every detail is thoughtfully curated to elevate the driving experience.
Seamless Transmission: Direct Drive Autobox
The GV60 Premium comes equipped with a Direct Drive automatic gearbox, ensuring seamless gear transitions for a smooth and refined ride.
Versatile and Spacious: Your Perfect Companion
With a kerb weight of 1975 kg, the GV60 Premium offers a generous luggage space of 485 litres, expandable to an impressive 1603 litres for larger loads. Its maximum payload capacity of 520 kg further enhances its versatility, making it the perfect companion for all journeys.
Manufacturer: Genesis—A Symbol of Innovation
As a symbol of innovation and excellence, Genesis continues to push the boundaries of automotive design and engineering with the GV60 Premium. Rooted in South Korean heritage and driven by a commitment to perfection, Genesis stands at the forefront of the automotive industry.
Experience Elevated Luxury: GENESIS GV60 Premium
In conclusion, the GENESIS GV60 Premium embodies the perfect synergy of power and elegance, redefining the standards of electric mobility. With its unmatched performance, impressive range, and opulent interior, this SUV promises an unforgettable journey for discerning drivers.