SMART #1 Specs and Price ⚡ Electric Car
Share SMART #1 in Social Media:
price (NEW) from:
42700,00
$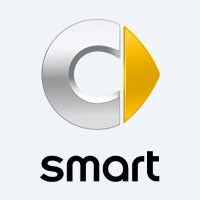 Technical Specs, Price and Review on the new SMART #1.
SMART #1: The Stylish Electric SUV
The SMART #1 is the first electric crossover introduced under the SMART brand, which is now a joint venture between Mercedes-Benz and Geely. This electric SUV embodies the design language of the eponymous concept car showcased the previous year. With its five-door two-volume body, the SMART #1 boasts a sleek and modern appearance, featuring smooth lines, curves, and frameless doors. The maximum wheel size available is 19 inches, adding to the vehicle's stylish appeal.
SMART #1 Specifications:
| | |
| --- | --- |
| manufactured in | China |
| new from ($) | 42700 |
| range (km) | 440 |
| max. speed | 180 |
| sales start | 2022 |
| 0 to100 km/h | 6.7 |
| power (h.p.) | 286 |
| battery (kWh) | 64 |
| car type | SUV / 5 doors |
| drive type | RWD |
Performance and Power: Equipped with a robust electric powertrain, the SMART #1 offers a compelling performance. The electric SUV delivers 286 horsepower, enabling it to accelerate from 0 to 100 km/h in just 6.7 seconds. The rear-wheel-drive (RWD) configuration ensures a dynamic driving experience.
Battery and Range: The SMART #1 is powered by a 64-kilowatt-hour (kWh) battery, providing an impressive driving range of up to 440 kilometers on a single charge. This substantial range ensures that drivers can cover long distances with ease and convenience.
Charging Options: SMART #1 comes equipped with charging options suitable for various needs. It supports both home charging and public charging stations, enabling users to charge their vehicle conveniently wherever they go.
Interior and Infotainment: Inside the SMART #1, the focus is on creating a comfortable and luxurious environment for occupants. The cabin features leather trim and ambient lighting to enhance the overall ambiance. The centerpiece of the front panel is a 12.8-inch touchscreen infotainment system, which provides access to various functions and entertainment features. Additionally, a 9.2-inch screen serves as the digital dashboard, presenting essential driving information to the driver.
Safety and Technology: SMART #1 incorporates cutting-edge safety and technology features to ensure a safe and connected driving experience. The vehicle is equipped with advanced driver-assistance systems (ADAS) to enhance safety and provide assistance to the driver.
Price and Availability: The SMART #1 is available from around $42,700, offering an attractive and competitive option in the electric SUV market. Sales started in 2022, and the vehicle aims to appeal to consumers seeking a stylish, electric-powered SUV.
In Conclusion: The SMART #1 represents an exciting entry into the electric SUV segment, combining stylish design, impressive performance, and advanced technology. With a focus on luxury, comfort, and sustainability, the SMART #1 aims to capture the attention of environmentally conscious consumers looking for a sophisticated and efficient electric SUV option.