SMART Electric Drive Specs and Price ⚡ Electric Car
Share SMART Electric Drive in Social Media:
price (NEW) from:
25200,00
$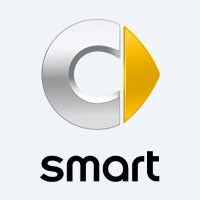 SMART Electric Drive description ⚡
Technical Specs, Price and Review on the new SMART Electric Drive.
SMART Electric Drive: A Compact and Eco-Friendly Coupe
The SMART Electric Drive is a compact and environmentally friendly coupe that offers electric mobility with its emission-free powertrain. It was initially introduced for testing purposes in global focus groups to gather feedback for future upgrades. However, full-scale serial production began in 2012, marking the launch of the second generation of this electric car.
SMART Electric Drive Specifications:
| | |
| --- | --- |
| manufactured in | Slovenia |
| new from ($) | 25200 |
| range (km) | 109 |
| max. speed | 125 |
| sales start | 2022 |
| 0 to100 km/h | 12.5 |
| battery (kWh) | 17.6 |
| car type | coupe |
| drive type | RWD |
Performance and Range: The SMART Electric Drive is powered by a 17.6-kilowatt-hour (kWh) battery, providing a driving range of approximately 109 kilometers on a single charge. While not designed for long-distance travel, this compact coupe excels in urban environments and short commutes.
Acceleration and Max Speed: The SMART Electric Drive achieves a 0 to 100 km/h acceleration time of 12.5 seconds. It is not intended for high-performance driving, but it provides adequate power for city cruising. The top speed of the SMART Electric Drive is limited to 125 km/h.
Exterior Design: Externally, the SMART Electric Drive resembles its fuel-powered counterparts with its compact size and short wheelbase. The coupe features a cheerful and playful design with smiling bumpers, distinctive optics, and a high body. The rear of the car includes vertical taillights located on both sides of the trunk doors.
Convertible Option: Depending on the configuration, the SMART Electric Drive can be equipped with either a rigid one-piece roof or a removable roof, allowing it to transform into a convertible. This versatility adds to the appeal of the electric coupe.
Manufacturing and Sales: The SMART Electric Drive is manufactured in Slovenia. The car is available for purchase from around $25,200. Sales of this compact electric coupe commenced in 2022, offering an eco-friendly option for city driving and short trips.
In Conclusion: The SMART Electric Drive offers a compact and stylish coupe with eco-friendly electric mobility. Designed primarily for city driving and short commutes, it provides a range suitable for urban environments. Its cheerful design and convertible option add to its appeal, making it a fun and environmentally conscious choice for city dwellers seeking efficient and emission-free transportation.