TOYOTA bZ4X Price and Specs
Added to the EV Database on 07 December 2022
Share TOYOTA bZ4X in Social Media:
price (NEW) from:
44400,00
$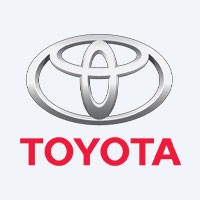 Technical Specifications, Price and Review on the new TOYOTA bZ4X.
TOYOTA bZ4X: An All-Electric SUV Beyond Zero Emissions
The TOYOTA bZ4X is a cutting-edge all-electric SUV, embodying Toyota's unwavering commitment to zero-emission mobility. Scheduled to be launched in early 2022, this impressive electric vehicle is built on the e-TNGA platform, benefiting from valuable collaboration with Subaru in developing its advanced powertrain.
Specifications of TOYOTA bZ4X
Let's explore the impressive specifications that the TOYOTA bZ4X boasts:
| | |
| --- | --- |
| manufactured in | Japan |
| new from ($) | 44400 |
| range (km) | 405 |
| max. speed | 160 |
| sales start | 2023 |
| 0 to100 km/h | 7.5 |
| power (h.p.) | 201 |
| battery (kWh) | 71.4 |
| car type | SUV / 5 doors |
| drive type | FWD |
Power and Performance: The TOYOTA bZ4X is offered in two powertrain configurations. The single-engine front-wheel drive model houses a potent 150 kW (204 hp) engine, providing solid acceleration from 0 to 100 km/h in just 8.4 seconds. Meanwhile, the dual-motor all-wheel drive model, featuring one motor on each axle, generates a total power of 160 kW (218 hp) and accelerates from 0 to 100 km/h in a swift 7.7 seconds.

Battery Capacity: Equipped with a substantial 71.4 kWh battery, the TOYOTA bZ4X ensures an impressive driving range of approximately 405 kilometers on a single charge.

Max. Speed: The TOYOTA bZ4X effortlessly reaches a maximum speed of 160 km/h, making it suitable for both urban commuting and highway cruising.

Car Type: As a spacious and versatile SUV with 5 doors, the TOYOTA bZ4X caters to practicality and comfort, making it an ideal choice for families and adventurous drivers alike.

Drive Type: The TOYOTA bZ4X comes in two drive types to suit different preferences: Front-Wheel Drive (FWD) in the single-engine model and an All-Wheel Drive (AWD) system in the dual-motor model, ensuring enhanced traction and stability.
Environmentally Conscious Design
Incorporating Toyota's vision of sustainable mobility, the TOYOTA bZ4X proudly carries the "bZ" in its name, symbolizing "beyond Zero" and accentuating its zero-emission nature. As an all-electric SUV, it stands as a beacon of eco-friendly driving, contributing to a cleaner and greener future.
Conclusion
The TOYOTA bZ4X is a remarkable achievement in electric vehicle technology, combining impressive performance, a substantial driving range, and an environmentally conscious design. As Toyota's dedication to zero-emission driving continues to drive innovation, the bZ4X promises to deliver a delightful and responsible driving experience for eco-conscious motorists worldwide.
Manufacturer: TOYOTA
The TOYOTA bZ4X is proudly manufactured by Toyota, a leading Japanese automotive company renowned for its innovative technologies and unwavering commitment to sustainable mobility.
Please note that the specifications mentioned are based on available information and may be subject to change upon official release.