XPENG G9 Price and Specs
Added to the EV Database on 07 December 2022
Share XPENG G9 in Social Media:
price (NEW) from:
56700,00
$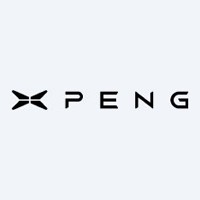 Technical Specifications, Price and Review on the new XPENG G9.
XPENG G9: The Advanced Electric SUV
The XPENG G9 is a remarkable electric SUV produced by the Chinese company XPENG Motors. While the company began its electric vehicle journey in 2017, it has experienced rapid growth in recent years. Sales of XPENG vehicles soared from 27,000 in 2020 to an impressive 98,000 in 2021, with the first half of the current year already witnessing 69,000 electric cars sold across their three models. Now, XPENG proudly introduces the fourth addition to its lineup—the XPENG G9, the most advanced and luxurious offering in their range.
Specifications of XPENG G9
| | |
| --- | --- |
| manufactured in | China |
| new from ($) | 56700 |
| range (km) | 650 |
| max. speed | 200 |
| sales start | 2022 |
| 0 to100 km/h | 3.9 |
| power (h.p.) | 551 |
| battery (kWh) | 98 |
| car type | SUV / 5 doors |
| drive type | AWD |
Let's delve into the impressive specifications that the XPENG G9 offers:
Powerful Performance: The XPENG G9 boasts a remarkable power output of 551 horsepower, ensuring exhilarating acceleration from 0 to 100 km/h in just 3.9 seconds.

Long Driving Range: With a generous 98 kWh battery, the XPENG G9 provides an extensive driving range of up to 650 kilometers on a single charge, allowing for extended journeys with confidence.

Max. Speed: The XPENG G9 achieves a maximum speed of 200 km/h, combining performance and versatility for various driving scenarios.

Car Type: As a spacious SUV with 5 doors, the XPENG G9 offers ample room for passengers and cargo, making it a practical choice for families and adventurers alike.

Drive Type: Equipped with an All-Wheel Drive (AWD) system, the XPENG G9 ensures enhanced traction and stability, ideal for tackling diverse road conditions.
Design and Growth
The XPENG G9 was initially showcased as a concept car, gaining attention and excitement. After nine months of meticulous preparation, the production version emerged, staying remarkably true to the captivating design of the concept model. The interior and specifications of the XPENG G9 have now been revealed, showcasing the vehicle's premium features and performance.
Conclusion
The XPENG G9 represents a significant milestone for XPENG Motors as they continue to push the boundaries of electric mobility. With its powerful performance, impressive driving range, and luxurious design, the XPENG G9 stands as a flagship electric SUV that caters to the needs of modern-day drivers. As XPENG Motors makes strides in the electric vehicle market, the XPENG G9 serves as a testament to their dedication to innovation and sustainable transportation solutions.