XPENG G3i Specs and Price ⚡ Electric Car
Share XPENG G3i in Social Media:
price (NEW) from:
25500,00
$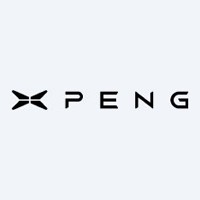 Technical Specs, Price and Review on the new XPENG G3i.
XPENG G3i: The Revamped Electric Hatchback
The XPENG G3i, an electric hatchback manufactured in China, has recently undergone its first facelift in its three-year career. This refreshed model, known as the Xpeng G3i, showcases a reinterpreted design with notable updates, especially in the front X Robot Face. The front now features a narrow strip of running lights and "triangular" LED headlights that can synchronize with music, adding a touch of dynamism to the vehicle's appearance. Moreover, the XPENG G3i now offers a striking two-tone color option, featuring a white roof, along with three new body shades, including red, blue, and salad.
Specifications of XPENG G3i
| | |
| --- | --- |
| manufactured in | China |
| new from ($) | 25500 |
| range (km) | 520 |
| max. speed | 170 |
| sales start | 2021 |
| 0 to100 km/h | 8.6 |
| power (h.p.) | 197 |
| battery (kWh) | 66 |
| car type | SUV / 5 doors |
| drive type | FWD |
Let's explore the key specifications that make the XPENG G3i an appealing choice:
Powerful Performance: The XPENG G3i delivers a power output of 197 horsepower, providing a balanced and efficient driving experience.

Impressive Driving Range: Equipped with a 66 kWh battery, the XPENG G3i offers a commendable driving range of up to 520 kilometers on a single charge, ensuring hassle-free daily commutes and more.

Max. Speed: With a maximum speed of 170 km/h, the XPENG G3i strikes a balance between performance and safety for urban and highway driving.

Car Type: As a practical SUV with 5 doors, the XPENG G3i offers versatility and ample space for passengers and cargo.

Drive Type: The XPENG G3i features a Front-Wheel Drive (FWD) system, providing reliable traction and ease of handling for city driving.
Autopilot and Safety Features
While the Xpeng P5 sedan boasts XPilot 3.5 autopilot technology, the XPENG G3i retains XPilot 2.5. However, the design has been improved, as engineers have removed the sensor housing from the roof, resulting in a cleaner and more aesthetically pleasing look. Despite this change, the XPENG G3i remains equipped with five cameras, three radars, and 12 ultrasonic sensors to support its advanced safety features.
Conclusion
The XPENG G3i represents a stylish and updated electric hatchback option in the competitive market, offering a balance of performance, range, and cutting-edge technology. With its fresh design, enhanced color choices, and efficient powertrain, the XPENG G3i caters to urban drivers seeking a reliable and eco-friendly mode of transportation. As XPENG Motors continues to evolve and innovate, the XPENG G3i serves as a promising addition to their expanding electric vehicle lineup.