XPENG P5 Specs and Price ⚡ Electric Car
Share XPENG P5 in Social Media:
price (NEW) from:
44000,00
$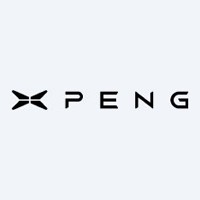 Technical Specs, Price and Review on the new XPENG P5.
XPENG P5: The All-New Electric Sedan
XPENG, a Chinese electric vehicle manufacturer, made its entry into the European market in late 2020 with the introduction of the G3 electric crossover. Within a short span of two months, they managed to sell 86 units, and by the end of the year, the G3 found 438 buyers. Now, XPENG has set its sights on further expansion with the launch of the XPENG P5 sedan, showcasing not only its impressive specifications but also an attractive price tag. The company plans to offer the P5 in Denmark, the Netherlands, Norway, and Sweden.
Specifications of XPENG P5
| | |
| --- | --- |
| manufactured in | China |
| new from ($) | 44000 |
| range (km) | 385 |
| max. speed | 150 |
| sales start | 2021 |
| 0 to100 km/h | 7.5 |
| power (h.p.) | 211 |
| battery (kWh) | 60 |
| car type | sedan |
| drive type | FWD |
Let's delve into the key specifications that make the XPENG P5 an enticing choice:
Powerful Performance: The XPENG P5 is equipped with a single electric motor on the front axle, producing 211 horsepower and 310 Nm of torque, enabling it to accelerate from 0 to 100 km/h in just 7.5 seconds.

Ample Driving Range: With a 60 kWh battery capacity, the XPENG P5 offers an impressive driving range of up to 465 kilometers, ensuring worry-free journeys without frequent recharging.

Max. Speed: The XPENG P5 reaches a maximum speed of 150 km/h, providing a comfortable and efficient cruising experience.

Car Type: As a sleek and modern sedan, the XPENG P5 appeals to drivers seeking a sophisticated and practical electric vehicle option.

Drive Type: The XPENG P5 features a Front-Wheel Drive (FWD) system, ensuring good traction and handling capabilities for urban driving.
Fast Charging Capability
XPENG P5 comes with convenient and efficient charging options:
AC Charging: The vehicle can be charged with alternating current (AC) at a power of up to 11 kilowatts, allowing for flexible and accessible charging at home or public charging stations.

DC Fast Charging: For rapid charging on the go, the XPENG P5 supports constant direct current (DC) charging at up to 70 kilowatts. With this option, the battery can be replenished from 30 to 80 percent in just 36 minutes, providing greater convenience for long-distance travels.
Conclusion
The XPENG P5 represents a promising addition to the XPENG lineup, catering to drivers in the European market who seek a compelling electric sedan with advanced features and an impressive driving range. With its competitive price point, stylish design, and efficient performance, the XPENG P5 aims to carve a niche in the electric vehicle segment and appeal to eco-conscious drivers looking for a refined and eco-friendly driving experience.