TESLA Model S P100D Specs and Price ⚡ Electric Car
Share TESLA Model S P100D in Social Media:
price (NEW) from:
49990,00
$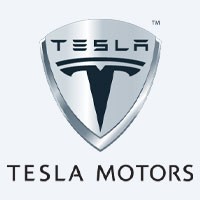 TESLA Model S P100D description ⚡
Technical Specs, Price and Review on the new TESLA Model S P100D.
Tesla Model S P100D: The Thrill of Unprecedented Electric Power
Tesla's Leap into the Future
Since its unveiling, the Tesla Model S P100D has continued to astound the automotive industry with its exceptional power and unmatched performance. This all-electric luxury vehicle effortlessly merges the worlds of speed, sustainability, and elegance. Launched in 2016, the Model S P100D represents Tesla's continued commitment to technological innovation. Building on the success of the original Model S, the P100D boasts additional power, range, and innovative features that take electric vehicle performance to new heights.
TESLA Model S P100D Specs:

Remarkable Speed and Efficiency
| | |
| --- | --- |
| manufactured in | USA |
| new from ($) | 49990 |
| range (km) | 613 |
| max. speed | 250 |
| sales start | 2016 |
| 0 to100 km/h | 2.6 |
| power (h.p.) | 605 |
| battery (kWh) | 100 |
| car type | liftback |
| drive type | AWD |
Crafted in the USA, the Model S P100D exudes power and endurance. With a whopping 605 horsepower and a 0 to 100 km/h acceleration time of just 2.6 seconds, this electric powerhouse redefines the meaning of speed in the electric vehicle sector.
Perhaps more impressive is the P100D's range. Equipped with a 100 kWh battery, it offers a stunning travel distance of up to 613 kilometers on a single charge, further expanding the horizons of electric vehicle capability.
Engineering Marvels and Efficient Design
The Model S P100D doesn't simply rely on its power and range. It introduces groundbreaking enhancements, such as motors with a carbon fiber rotor shell. This innovation allows for the creation of a stronger electromagnetic field and increases the strength of the component, allowing it to spin up to high revolutions. As estimated by InsideEVs, it reaches up to 23,308 rpm, in contrast to 18,000 rpm on the P100D.
Coupled with a highly efficient heat pump and an industry-leading low air resistance coefficient of 0.208, the Model S P100D optimizes energy consumption to deliver unmatched performance and efficiency.
The Ultimate Electric Driving Experience
As a liftback vehicle, the Model S P100D delivers a unique blend of style, practicality, and luxury. Its sleek design turns heads on the road, while its spacious interior and advanced infotainment system ensure a comfortable, enjoyable, and connected driving experience.
In Summary: The Tesla Model S P100D
The Tesla Model S P100D stands out as a testament to the extraordinary potential of electric vehicles. By delivering unprecedented power, impressive range, and innovative engineering feats, it sets new standards in the automotive industry and firmly cements Tesla's position as a leader in electric vehicle technology.