TESLA Model S 90 kWh Specs and Price ⚡ Electric Car
Share TESLA Model S 90 kWh in Social Media:
price (NEW) from:
49990,00
$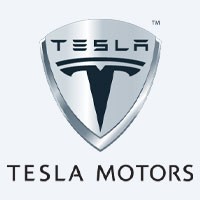 TESLA Model S 90 kWh description ⚡
Technical Specs, Price and Review on the new TESLA Model S 90 kWh.
Tesla Model S 90 kWh: The Dawn of Electric Revolution
Embarking on an Electric Journey
Evolving the automotive landscape, the Tesla Model S 90 kWh ushers in a fresh wave of electric innovation. This trailblazing liftback car revolutionizes the driving experience, infusing every trip with remarkable efficiency, power, and sophistication. Born in the USA, the Model S 90 kWh was Tesla's breakthrough offering in 2015, transforming the global auto market. Its launch marked a significant departure from traditional combustion-engine vehicles, fostering the advent of a more sustainable and exciting era of transportation.
TESLA Model S 90 kWh Specs:

A New Dimension of Performance and Speed
| | |
| --- | --- |
| manufactured in | USA |
| new from ($) | 49990 |
| range (km) | 528 |
| max. speed | 250 |
| sales start | 2015 |
| 0 to100 km/h | 4 |
| power (h.p.) | 417 |
| battery (kWh) | 90 |
| car type | liftback |
| drive type | AWD |
Equipped with a 90 kWh battery and a power output of 417 horsepower, the Model S 90 kWh is an epitome of electric prowess. This potent electric vehicle accelerates from 0 to 100 km/h in a mere 4 seconds, delivering a thrill comparable to high-performance sports cars.
Fueling your journeys, the Model S 90 kWh ensures an impressive range of 528 kilometers, extending the possibilities of electric travel and pushing the boundaries of range anxiety.
Progressive Design and Advanced Technology
The Model S 90 kWh is not just about powerful performance; it is a symbol of Tesla's forward-thinking approach. This vehicle experienced significant restyling in 2014, evolving into a more refined and modern version of itself. It gained an all-wheel-drive system, providing improved handling and control, along with a refreshed infotainment interface for a more connected and intuitive ride.
The Electric Comfort of the Tesla Model S 90 kWh
This liftback electric vehicle combines functionality and luxury in a stunning design. It offers spacious interiors with the latest technology at your fingertips, ensuring a seamless and comfortable journey. Tesla's emphasis on high-quality materials and refined finish contributes to an elevated level of comfort and class.
In Conclusion: The Tesla Model S 90 kWh
The Tesla Model S 90 kWh stands as an impressive feat of electric vehicle engineering. It embodies Tesla's visionary approach to the automotive industry, offering a perfect blend of performance, range, and luxury. This car stands as a powerful testament to the endless possibilities of electric power, setting the stage for the bright future of sustainable transport.