TESLA Model S Performance Specs and Price ⚡ Electric Car
Share TESLA Model S Performance in Social Media:
price (NEW) from:
100000,00
$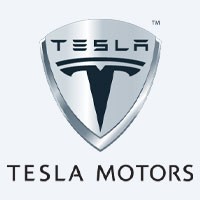 TESLA Model S Performance description ⚡
Technical Specs, Price and Review on the new TESLA Model S Performance.
Tesla Model S Performance: Unleashing the Power of Electric Luxury
Presenting the Tesla Model S Performance
Combining high-performance capabilities with an unwavering commitment to electric mobility, Tesla introduced the Model S Performance to its line-up in 2019. Priced at a premium, it promises and delivers a luxurious driving experience unlike any other.
TESLA Model S Performance Specs

: A New Standard for Electric Vehicles
| | |
| --- | --- |
| manufactured in | USA |
| new from ($) | 100000 |
| range (km) | 593 |
| max. speed | 262 |
| sales start | 2019 |
| 0 to100 km/h | 2.6 |
| power (h.p.) | 785 |
| battery (kWh) | 100 |
| car type | liftback |
| drive type | AWD |
Beneath its stylish exterior, the Model S Performance houses a 100 kWh battery, powering an all-wheel-drive system. With a whopping 785 horsepower, this electric powerhouse accelerates from 0 to 100 km/h in a staggering 2.6 seconds. This rapid acceleration, combined with a top speed of 262 km/h and a driving range of 593 kilometers, sets new standards for electric vehicle performance.
Style and Comfort: Embracing Premium Interiors
With its liftback design, the Tesla Model S Performance features a spacious five-seat interior that does not compromise on comfort or luxury. Premium materials such as leather, aluminum, and natural wood adorn the interiors, adding an air of sophistication to every journey.
At the heart of the Model S Performance's interior is a 17-inch interactive infotainment monitor. This high-resolution display offers effortless control over the main functions of the vehicle, from navigation to entertainment, climate control, and more.
Safety: Designed with the Future in Mind
The Tesla Model S Performance doesn't skimp on safety. Its robust aluminum body, enhanced in critical areas, offers extra protection for its passengers. This electric vehicle also includes side and knee airbags, curtain airbags, an advanced ABS system, and a battery disconnect sensor that engages in the event of a collision, ensuring passenger safety is paramount.
Tesla Model S Performance: Redefining Luxury Electric Driving
The Tesla Model S Performance is more than just a car; it's a testament to Tesla's dedication to advancing the future of sustainable transportation. With its unparalleled blend of performance, luxury, and innovative technology, the Model S Performance not only redefines the boundaries of electric vehicles but also elevates the entire driving experience. With Tesla, the future of electric luxury is not a distant dream but a reality that can be experienced today.