TESLA Model Y Long Range RWD Specs and Price ⚡ Electric Car
Share TESLA Model Y Long Range RWD in Social Media:
price (NEW) from:
48000,00
$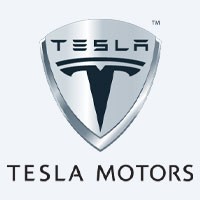 TESLA Model Y Long Range RWD description ⚡
Technical Specs, Price and Review on the new TESLA Model Y Long Range RWD.
The All-Electric Tesla Model Y Long Range RWD: An Exemplary SUV Revolutionizing the EV Market
Introducing the Trailblazer: Tesla Model Y Long Range RWD
Crafted in the USA and making its grand debut in 2020, the Tesla Model Y Long Range RWD SUV has carved a niche for itself in the electric vehicle (EV) world. With an affordable price point starting at $48,000 and boasting remarkable features, it has become a sought-after model in Tesla's line-up, reshaping the public perception of EVs.
TESLA Model Y Long Range RWD Specs:

Performance and Powertrain
| | |
| --- | --- |
| manufactured in | USA |
| new from ($) | 48000 |
| range (km) | 540 |
| max. speed | 209 |
| sales start | 2020 |
| 0 to100 km/h | 5.8 |
| power (h.p.) | 258 |
| battery (kWh) | 75 |
| car type | SUV / 5 doors |
| drive type | RWD |
The Model Y Long Range RWD, as the name suggests, provides a commendable driving range of 540 kilometers, thanks to its highly efficient 75 kWh battery pack. Its rear-wheel-drive layout and potent 258 horsepower output ensure an exhilarating driving experience. With the ability to sprint from 0 to 100 km/h in just 5.8 seconds and a top speed of 209 km/h, the Model Y Long Range RWD offers impressive performance that stands up to Tesla's reputation for speed.
Elegant Design Meets Supreme Functionality
Tesla, the esteemed manufacturer renowned for its trendsetting electric vehicles, ensured that the design of Model Y Long Range RWD stays true to their minimalist and functional aesthetic. The Model Y's appearance, although kept under wraps until its reveal, maintains a strong family resemblance with its sibling, the Model 3. It showcases a well-proportioned, slightly elevated stance, giving it the dynamic presence of a crossover. However, unlike its elder sibling, Model X, the Model Y takes a more conservative approach, forgoing the flashy "Falcon Wing" doors and mirror-mounted cameras.
Endurance and Efficiency: The Model Y's Standout Feature
Tesla's Model Y Long Range RWD stands as a testament to the company's commitment to delivering not only high-performance electric vehicles but also ones that can sustain long distances. Its impressive range of 540 kilometers on a single charge, a feat that's not so common in the EV space, makes it a practical choice for both city commuting and long highway journeys.
Tesla's Model Y: A Budget Crossover Masterpiece
While the Tesla Model Y may not boast the more extravagant features found in its more expensive sibling, the Model X, it offers a compelling package for those seeking a more affordable electric crossover. Its admirable range, combined with its performance capabilities and minimalist design, solidifies the Model Y Long Range RWD as a pioneering force in the electric SUV segment.
In conclusion, the Tesla Model Y Long Range RWD provides an excellent blend of practicality, performance, and affordability in the electric vehicle market. Its successful amalgamation of these elements makes it not just a promising prospect for those wanting to shift to electric mobility, but also an extraordinary evolution of the Tesla lineup. As Tesla continues to refine and innovate their product offerings, the future for electric vehicles looks more promising than ever before.