Volkswagen ID 4 AWD Pro S Specs and Price ⚡ Electric Car
Share Volkswagen ID 4 AWD Pro S in Social Media:
price (NEW) from:
52590,00
$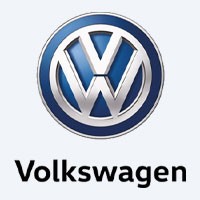 Volkswagen ID 4 AWD Pro S description ⚡
Technical Specs, Price and Review on the new Volkswagen ID 4 AWD Pro S.
Reimagining Electric Power: Introducing the Volkswagen ID 4 AWD Pro S
Volkswagen ID 4 AWD Pro S: Redefining Electric Vehicles
In the ever-evolving landscape of electric vehicles, automotive giants like Volkswagen are at the forefront of innovation. The Volkswagen ID 4 AWD Pro S stands as a testament to the brand's ingenuity, seamlessly blending power, style, and sustainability into an exceptional electric car.
Unparalleled Performance and Efficiency:

Volkswagen ID 4 AWD Pro S Specs
Beyond being an electric SUV, the Volkswagen ID 4 AWD Pro S boasts impressive capabilities that make it a formidable contender in the automotive world.
| | |
| --- | --- |
| manufactured in | Germany |
| new from ($) | 52590 |
| range (km) | 442 |
| max. speed | 180 |
| sales start | 2023 |
| 0 to100 km/h | 5.7 |
| power (h.p.) | 295 |
| battery (kWh) | 82 |
| car type | SUV / 5 doors |
| drive type | AWD |
Powered by a robust 295-horsepower engine, it accelerates from 0 to 100 km/h in a swift 5.7 seconds. Designed for thrill-seeking drivers, the ID 4 AWD Pro S achieves a maximum speed of 180 km/h. This dynamic performance is made possible by its 82 kWh battery, ensuring a substantial driving range of up to 442 km on a single charge.
Pioneering German Design
Hailing from Germany, the Volkswagen ID 4 AWD Pro S embodies the country's rich legacy of superior automotive engineering. It represents more than just a car; it is a statement of Volkswagen's commitment to shaping the future of mobility. Despite its premium features, the ID 4 AWD Pro S comes with an attractive starting price of $52,590, making it an investment that promises to redefine the driving experience.
Volkswagen's Electrifying Journey
As part of Volkswagen's ID family, the ID 4 AWD Pro S represents the brand's pioneering foray into the electric vehicle sector. Models like the ID 3, ID 4, and ID 5 have already left a significant impact, and the future holds promise with plans for electric sedans, superminis, and more SUVs.
Inheriting the GTI Legacy
Volkswagen's electric GTI models, known by the GTX name, offer an electrifying experience for performance-driven enthusiasts. The ID 4 GTX, for instance, boasts an additional engine on the front axle, amplifying its total power to an impressive 295bhp.
The Verdict: Volkswagen's ID 4 AWD Pro S
Manufactured by the reliable and innovative Volkswagen, the ID 4 AWD Pro S is more than just an electric vehicle. It epitomizes cutting-edge technology, formidable power, and sustainability, heralding a new era in electric mobility.
The Volkswagen ID 4 AWD Pro S redefines our expectations of electric vehicles, emphasizing both performance and eco-friendliness. It embodies the future of driving - an exciting and sustainable future. With the ID 4 AWD Pro S, Volkswagen is not only keeping up with the evolution of the automotive industry, but it is also leading the way.