Voyah Light Chaser Specs and Price ⚡ Electric Car
Share Voyah Light Chaser in Social Media:
price (NEW) from:
44400,00
$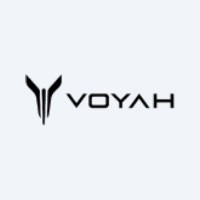 Voyah Light Chaser description ⚡
Technical Specs, Price and Review on the new Voyah Light Chaser.
Voyah Light Chaser: Redefining Luxury in Electric Sedans
In the rapidly evolving landscape of electric vehicles (EVs), the Voyah Light Chaser emerges as a beacon of innovation, setting new standards in the mid-size electric sedan category. This comprehensive review will take you on an illuminating journey through its technical specifications, pricing details, and the remarkable features that make the Light Chaser a standout in the world of eco-friendly luxury cars.
Technical Marvel: Unveiling the Specifications
Let's commence our exploration by delving into the technical specifications of the Voyah Light Chaser, where power meets precision:
| | |
| --- | --- |
| manufactured in | China |
| new from ($) | 44400 |
| range (km) | 730 |
| max. speed | 210 |
| sales start | 2023 |
| 0 to100 km/h | 3.8 |
| power (h.p.) | 510 |
| battery (kWh) | 108.7 |
| car type | sedan |
| drive type | AWD |
Crafted in China: Where Innovation Meets Luxury
Manufactured in China, the Voyah Light Chaser epitomizes the fusion of innovation and luxury. This global collaboration showcases the world's commitment to advancing electric mobility.
Luxury Meets Affordability ($44,400)
With a starting price of $44,400, the Light Chaser strikes a harmonious balance between opulence and affordability, making it an enticing option for those seeking a taste of luxury without the exorbitant price tag.
Impressive Range (730 km)
The Light Chaser transcends the limitations of range anxiety with an astonishing range of 730 kilometers on a single charge. Bid farewell to frequent charging stops and embark on extended journeys with confidence.
Electrifying Speed (Max. 210 km/h)
This electric marvel doesn't compromise on speed. With a maximum speed of 210 kilometers per hour, it delivers an electrifying driving experience on both highways and city streets.
2023: The Year of Debut
The Voyah Light Chaser made its grand debut in 2023, marking a significant milestone in the world of electric luxury sedans. It's a testament to Voyah's dedication to pushing the boundaries of EV technology.
Instant Acceleration (0 to 100 km/h in 3.8 seconds)
Buckle up for a thrilling ride! The Light Chaser accelerates from 0 to 100 kilometers per hour in a mere 3.8 seconds, delivering an exhilarating burst of speed with every push of the pedal.
Unmatched Power (510 h.p.)
Under the hood, the Light Chaser boasts an impressive 510 horsepower engine, ensuring that you'll experience unmatched power and performance every time you hit the accelerator.
Cutting-Edge Battery Technology (108.7 kWh)
At its core, the Light Chaser features a state-of-the-art 108.7-kilowatt-hour battery pack, setting new benchmarks for energy density and driving range in the EV segment.
Aerodynamic Excellence: Form Meets Function
The Light Chaser's design isn't just about aesthetics; it's a masterclass in aerodynamics. Its sleek contours aren't just visually stunning but also serve to minimize drag, optimizing overall range and efficiency.
All-Wheel Drive Dominance (AWD)
With an advanced All-Wheel Drive (AWD) system, the Light Chaser delivers exceptional handling and control, ensuring a smooth and responsive driving experience.
Charging Made Effortless (230 kW DC Charging)
Charging the Light Chaser is a breeze, thanks to its fast 230-kilowatt DC charging capability. It elevates the battery from 10% to 80% in just 42 minutes, making it incredibly convenient for both daily use and long journeys.
Luxury Reimagined: The Light Chaser's Design
Beyond its impressive technical specifications, the Voyah Light Chaser embodies a new era of automotive luxury. Here's why it stands out:
Sustainable Luxury
The Light Chaser is a testament to sustainable luxury, combining opulence with eco-friendly technology. It redefines the concept of responsible and elegant transportation.
Elegance in Design
With its sophisticated design and aerodynamic prowess, the Light Chaser isn't just a car; it's a work of art. It effortlessly blends form and function, leaving a lasting impression wherever it goes.
A Commitment to Innovation
Beyond its remarkable features, the Light Chaser reflects Voyah's unwavering commitment to innovation and pushing the boundaries of what luxury electric vehicles can achieve.
Conclusion: The Future of Luxury Mobility
In conclusion, the Voyah Light Chaser represents the future of luxury electric sedans. With its impressive technical specifications, affordability, and dedication to both power and sustainability, it's not just a car; it's a symbol of progress. Don't miss the opportunity to experience a new era of automotive luxury – invest in the Light Chaser and embark on a journey where elegance, performance, and sustainability converge on the road. It's a glimpse into the future of luxury mobility, where every drive is an experience to remember.