Weltmeister EX6 Specs and Price ⚡ Electric Car
Share Weltmeister EX6 in Social Media:
price (NEW) from:
37000,00
$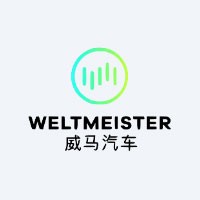 Weltmeister EX6 description ⚡
Technical Specs, Price and Review on the new Weltmeister EX6.
Weltmeister EX6: An Electric SUV with Three Rows of Seating
The Weltmeister EX6, now known as the X6 Plus, is an electric SUV manufactured by WM Motor, a Chinese electric vehicle manufacturer operating under the trademark Weltmeister. As the second purely electric model from WM Motor, the EX6/X6 Plus offers a spacious and practical design with the inclusion of a third row of seats, making it an ideal choice for families and larger groups.
Weltmeister EX6/X6 Plus Specifications:
| | |
| --- | --- |
| manufactured in | China |
| new from ($) | 37000 |
| range (km) | 505 |
| max. speed | 160 |
| sales start | 2019 |
| 0 to100 km/h | 9.5 |
| power (h.p.) | 214 |
| battery (kWh) | 69 |
| car type | SUV / 5 doors |
| drive type | FWD |
Design and Dimensions: The EX6/X6 Plus features a modern and stylish design, maintaining the SUV body type with five doors. The concept model, EX6, has evolved into the X6 Plus, and the key change is an enlarged rear overhang to accommodate the third row of seats. This design decision provides additional seating capacity and enhances the vehicle's versatility.
Power and Performance: The electric SUV is equipped with a single electric motor generating 160 kilowatts (kW) of power, equivalent to approximately 218 horsepower (h.p.), and 315 Newton-meters (Nm) of torque. The front-wheel drive (FWD) configuration ensures a balance between performance and efficiency.
Battery and Range: The Weltmeister EX6/X6 Plus is equipped with a 69-kilowatt-hour (kWh) battery, which provides an estimated range of 500 kilometers on a single charge according to the NEDC cycle. This substantial range allows for long-distance travel without frequent charging stops.
Maximum Speed: With a maximum speed of 160 km/h, the EX6/X6 Plus provides ample capability for highway driving and ensures a smooth and comfortable journey on various road conditions.
Interior and Seating: One of the key features of the EX6/X6 Plus is its three rows of seating, offering ample space for up to seven passengers. This makes it a family-friendly and practical choice for larger groups, and the foldable rear seats allow for increased cargo capacity when needed.
Manufacturer: WELTMEISTER WM Motor, operating under the trademark Weltmeister, is a prominent Chinese electric vehicle manufacturer known for its commitment to innovation and sustainability in the electric mobility sector.
Pricing and Availability: The Weltmeister EX6/X6 Plus is available from around $37,000, providing an attractive option for consumers seeking an electric SUV with three-row seating. The vehicle had its sales start in 2019, and it continues to be widely accessible to consumers in China.
In Conclusion: The Weltmeister EX6/X6 Plus, an evolution of the EX6 concept, offers a spacious and efficient electric SUV with three rows of seating. With its practical design, generous range, and family-friendly interior, the EX6/X6 Plus caters to consumers looking for a reliable and eco-friendly option in the competitive electric SUV market.