Weltmeister W6 Specs and Price ⚡ Electric Car
Share Weltmeister W6 in Social Media:
price (NEW) from:
30100,00
$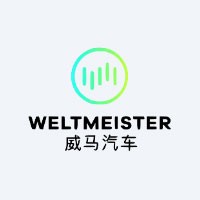 Weltmeister W6 description ⚡
Technical Specs, Price and Review on the new Weltmeister W6.
Weltmeister W6: A Mid-Size Electric Crossover with Autonomous Features
The Weltmeister W6 is a mid-size battery electric crossover manufactured by WM Motor, a Chinese new car energy manufacturer, under the trademark Weltmeister. With its electric powertrain and advanced autonomous features, the W6 offers a compelling package for environmentally-conscious and tech-savvy consumers.
Weltmeister W6 Specifications:
| | |
| --- | --- |
| manufactured in | China |
| new from ($) | 30100 |
| range (km) | 620 |
| max. speed | 160 |
| sales start | 2021 |
| 0 to100 km/h | 8.8 |
| power (h.p.) | 218 |
| battery (kWh) | 69 |
| car type | SUV / 5 doors |
| drive type | FWD |
Design and Dimensions: The Weltmeister W6 features a modern and stylish design, fitting its status as a mid-size electric crossover. With its five-door SUV body type, it offers versatility and practicality for daily use and weekend adventures. The design was initially showcased as the Weltmeister Evolve concept at the 2019 Shanghai Auto Show.
Power and Performance: The W6 is powered by an electric motor delivering 218 horsepower (h.p.) of output. Its front-wheel drive (FWD) configuration provides stable and efficient performance, suitable for urban driving and light off-road excursions.
Battery and Range: Equipped with a 69-kilowatt-hour (kWh) battery, the Weltmeister W6 offers an impressive range of up to 620 kilometers on a single charge. This substantial range allows for longer journeys without the need for frequent charging.
Maximum Speed: The W6 can reach a maximum speed of 160 km/h, providing ample capability for highway driving and ensuring a smooth and enjoyable experience on various road conditions.
Autonomous Features: One of the key highlights of the Weltmeister W6 is its autonomous driving capabilities, developed in collaboration with Baidu. The W6 is equipped with Baidu's Apollo platform, which includes advanced features such as autonomous unmanned parking. In certain scenarios, the W6 is capable of performing autonomous driving functions, enhancing convenience and safety for drivers.
Technology and Connectivity: The W6 is equipped with the latest technology to provide a seamless driving experience. The Apollo platform includes a Qualcomm 8155 chipset, 5G connectivity, seven cameras, five radars, and 12 ultrasonic sensors, ensuring comprehensive awareness of the vehicle's surroundings.
Manufacturer: WELTMEISTER WM Motor, operating under the trademark Weltmeister, is a prominent player in the Chinese electric vehicle market. With its commitment to innovative technology and sustainable mobility solutions, Weltmeister aims to deliver environmentally-friendly and technologically-advanced vehicles.
Pricing and Availability: The Weltmeister W6 is available from around $30,100, making it an attractive option for consumers seeking a mid-size electric crossover with autonomous capabilities. The serial production of the W6 69 kWh model commenced in January 2021, and it is widely accessible to consumers in China.
In Conclusion: The Weltmeister W6 stands out as a technologically advanced and environmentally-friendly mid-size electric crossover. With its impressive range, autonomous features, and forward-thinking design, the W6 caters to consumers who prioritize both sustainability and cutting-edge technology in their vehicle choices.