Vauxhall Corsa Electric Specs and Price ⚡ Electric Car
Share Vauxhall Corsa Electric in Social Media:
price (NEW) from:
36000,00
$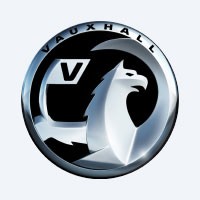 Vauxhall Corsa Electric description ⚡
Technical Specs, Price and Review on the new Vauxhall Corsa Electric.
Vauxhall Corsa Electric: A Dynamic and Environmentally-Friendly Hatchback
The Vauxhall Corsa Electric marks a significant shift for the sixth generation of the Corsa model, being the first to introduce an all-electric transmission. This compact urban hatchback retains its practicality and maneuverability while offering exceptional environmental credentials with zero harmful emissions.
Vauxhall Corsa Electric Specifications:
| | |
| --- | --- |
| manufactured in | United Kingdom |
| new from ($) | 36000 |
| range (km) | 357 |
| max. speed | 150 |
| sales start | 2020 |
| 0 to100 km/h | 7.6 |
| power (h.p.) | 136 |
| battery (kWh) | 50 |
| car type | hatchback / 3 doors |
| drive type | FWD |
Design and Dimensions: The Vauxhall Corsa Electric maintains its compact and dynamic design, making it ideal for urban driving. With its three-door hatchback body type, it combines sporty aesthetics with practicality. The exterior features a modern and attractive look, reflecting its electric nature.
Power and Performance: The Vauxhall Corsa Electric is powered by an electric motor delivering 100 kW (136 hp) and an impressive torque of 260 Nm. This electric powertrain ensures brisk acceleration, with the car reaching 0 to 50 km/h in just 2.8 seconds and 0 to 100 km/h in 7.6 seconds. The electric motor provides smooth and responsive performance, making it a joy to drive in city traffic and beyond.
Battery and Range: The Corsa Electric is equipped with a 50-kilowatt-hour (kWh) battery, providing ample energy for the electric motor. The battery allows the car to cover a range of up to 357 kilometers on a single charge, making it suitable for daily commuting and short trips without frequent charging.
Maximum Speed and Drive Type: The Vauxhall Corsa Electric has a maximum speed of 150 km/h, offering sufficient capability for highway driving. It features front-wheel drive (FWD), providing stability and precise handling.
Dynamic and Practical: Despite its compact external dimensions, the Vauxhall Corsa Electric offers a surprisingly roomy interior, making it a practical choice for everyday use. With a total length of 4.06 meters, it strikes a balance between maneuverability and interior space, making it suitable for urban driving and beyond.
Manufacturer: Vauxhall Vauxhall, known for producing a wide range of vehicles, including eco-friendly models, has introduced the Corsa Electric as part of its commitment to sustainable mobility solutions. The Corsa Electric represents the brand's dedication to providing environmentally-friendly options to its customers.
Pricing and Availability: The Vauxhall Corsa Electric is available from around $36,000. Sales started in 2020, and the model is widely accessible to customers, particularly those seeking an electric urban hatchback.
In Conclusion: The Vauxhall Corsa Electric offers a compelling package of dynamic performance, practicality, and eco-friendliness. With its electric powertrain, sporty design, and impressive range, the Corsa Electric caters to drivers looking for a versatile and environmentally-conscious hatchback, ideal for city commuting and daily use.