Vauxhall Mokka Specs and Price ⚡ Electric Car
Share Vauxhall Mokka in Social Media:
price (NEW) from:
39700,00
$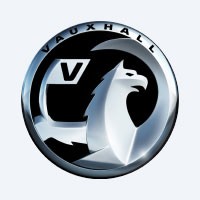 Vauxhall Mokka description ⚡
Technical Specs, Price and Review on the new Vauxhall Mokka.
Vauxhall Mokka: A Versatile Electric SUV
The Vauxhall Mokka is an electric SUV that offers a combination of style, range, and charging options, making it a practical choice for eco-conscious drivers. Manufactured in the United Kingdom, the Mokka provides a smooth and efficient driving experience.
Vauxhall Mokka Specifications:
Design and Dimensions: The Vauxhall Mokka features a modern and stylish design, typical of SUVs. With its five-door configuration, it offers convenience and ease of access for passengers. The SUV body type provides ample space and versatility for various lifestyles and needs.
| | |
| --- | --- |
| manufactured in | United Kingdom |
| new from ($) | 39700 |
| range (km) | 336 |
| max. speed | 150 |
| sales start | 2021 |
| 0 to100 km/h | 9 |
| power (h.p.) | 134 |
| battery (kWh) | 50 |
| car type | SUV / 5 doors |
| drive type | FWD |
Power and Performance: The Vauxhall Mokka is equipped with an electric motor producing 134 horsepower. The acceleration from 0 to 100 km/h takes approximately 9 seconds, offering a responsive driving experience suitable for daily commutes and city driving.
Battery and Range: The Mokka is powered by a next-generation 50-kilowatt-hour (kWh) lithium-ion battery. This advanced battery technology allows the Mokka to cover a range of up to 336 kilometers on a single charge, as per the preliminary WLTP (Worldwide Harmonised Light Vehicle Test Procedure) testing standard. The impressive range ensures drivers can go further without frequent charging.
Maximum Speed and Drive Type: The maximum speed of the Vauxhall Mokka is 150 km/h, providing ample capability for highway driving. The car features front-wheel drive (FWD), offering stable handling and efficiency.
Driver Information Display: The Mokka 50 kWh model comes equipped with a large driver information display. This display provides essential electric-specific information, including energy consumption data, enabling drivers to make informed decisions and drive more efficiently.
Charging Options: The Vauxhall Mokka Electric offers versatile charging options to suit various lifestyles. Owners can charge the vehicle at home or at public charging stations, providing flexibility for charging wherever they go. Moreover, the Mokka can achieve up to an 80% charge in just 30 minutes, making charging convenient and efficient.
Manufacturer: Vauxhall Vauxhall is a British automotive manufacturer known for producing a wide range of vehicles, including electric models like the Mokka. The Mokka represents Vauxhall's commitment to providing eco-friendly and innovative mobility solutions.
Pricing and Availability: The Vauxhall Mokka Electric is available from around $39,700. Sales started in 2021, and the model is widely accessible to customers in various regions.
In Conclusion: The Vauxhall Mokka is an attractive electric SUV that offers an excellent balance of range, performance, and charging options. With its modern design, versatile features, and impressive range on a single charge, the Mokka aims to cater to environmentally conscious drivers seeking a practical and efficient electric vehicle.