Wuling Air EV Specs and Price ⚡ Electric Car
Share Wuling Air EV in Social Media:
price (NEW) from:
9700,00
$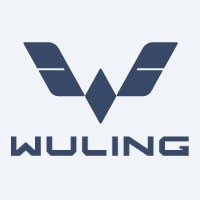 Wuling Air EV description ⚡
Technical Specs, Price and Review on the new Wuling Air EV.
Wuling Air EV: The Compact Electric Hatchback
The Wuling Air EV is an affordable and compact electric hatchback manufactured in China by Wuling. This electric vehicle offers an eco-friendly driving solution with its efficient electric powertrain and is designed to be accessible to a global market.
Wuling Air EV Specifications:
Design and Dimensions: The Wuling Air EV follows the concept of the Hongguang Mini EV but with global market appeal. It features a compact and practical design, making it ideal for urban driving. The hatchback body style offers versatility and easy maneuverability. The car has three doors, providing access to the front and rear seats conveniently.
| | |
| --- | --- |
| manufactured in | China |
| new from ($) | 9700 |
| range (km) | 300 |
| max. speed | 100 |
| sales start | 2022 |
| 0 to100 km/h | unknown |
| power (h.p.) | 68 |
| battery (kWh) | 26.7 |
| car type | hatchback / 3 doors |
| drive type | RWD |
Power and Performance: The Wuling Air EV is equipped with an electric motor producing 68 horsepower. However, the exact acceleration time from 0 to 100 km/h is not specified in the available information.
Battery and Range: The electric hatchback is powered by a 26.7-kilowatt-hour (kWh) battery pack. With this battery capacity, the Wuling Air EV can cover a range of approximately 300 kilometers on a single charge, making it suitable for daily urban commuting and short-distance travel.
Maximum Speed and Drive Type: The Wuling Air EV has a maximum speed of 100 km/h, making it suitable for city driving and urban environments. The car features a rear-wheel-drive (RWD) configuration, offering a dynamic driving experience.
Global Presence: Wuling has established assembly lines for the Air EV in various countries, including Indonesia, India, and Egypt, indicating its intent to offer this electric hatchback to a wider global market.
Manufacturer: Wuling Wuling is a Chinese automotive manufacturer known for producing affordable and practical vehicles. The Wuling Air EV is part of their efforts to expand their presence in the electric vehicle segment and cater to the growing demand for electric mobility.
Availability and Pricing: The Wuling Air EV is available for purchase with a competitive starting price of approximately $9,700. Sales of the Wuling Air EV began in 2022, and it is expected to be available in multiple markets worldwide.
In Conclusion: The Wuling Air EV is an accessible and eco-friendly electric hatchback designed for urban commuting and short-distance travel. With its compact size, efficient electric powertrain, and affordable price, the Wuling Air EV aims to provide an attractive option for environmentally conscious consumers seeking an electric mobility solution.