Cushman HAULER PRO Price and Specs
Added to the EV Database on 17 November 2023
Share Cushman HAULER PRO
price (NEW) from:
14200,00
$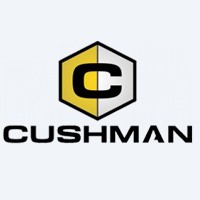 Cushman HAULER PRO Review ⚡
Technical Specifications, Price and Review on the new Cushman HAULER PRO Golf Cart.
Cushman HAULER PRO: A Detailed Overview
The Cushman HAULER PRO, an emblem of utility and efficiency, is a game-changing commercial vehicle in the golf cart category. Manufactured in the USA and set for release in 2023, this vehicle redefines the standards of utility vehicles with its advanced ELiTE lithium powertrain and zero-maintenance performance.
| | |
| --- | --- |
| manufactured in | USA |
| range (km) | 80 |
| max. speed (km/h) | 26 |
| sales start | 2023 |
| battery (kWh) | unknown |
| passengers (qty) | 1 passenger seat |
| battery type | lithium-ion |
Cushman HAULER PRO Specs and Features
Performance and Range
Max Speed: With a top speed of 26 km/h, the HAULER PRO is designed for optimal balance between speed and safety.
Driving Range: Offering an impressive range of 80 kilometers, it stands out for its endurance and reliability in various work conditions.
Power and Battery
Battery Specifications: While the exact kWh of the battery is unknown, the HAULER PRO's lithium-ion battery promises durability and efficiency.
Optional Triple Battery Pack: For extended operation, the optional ELiTE lithium triple battery pack further enhances its range and utility.
Design and Utility
Car Type: Designed as a utility vehicle, the HAULER PRO excels in transporting goods and equipment across diverse terrains.
Cargo Management: Equipped with an integrated tie-down system, it ensures secure transportation of materials and equipment.
Cushman HAULER PRO Interior and Exterior
Interior Features
Passenger Comfort: With a focus on a single passenger seat, the HAULER PRO offers a comfortable and efficient operator environment.
Technological Integration: Advanced technology enhances the functionality and user experience, making it a top choice for commercial use.
Exterior Design
Robust Build: The HAULER PRO is built for durability and practicality, suitable for handling demanding work tasks.
Aesthetic and Functionality: Its design prioritizes both aesthetics and functionality, catering to the needs of various industries.
Cushman HAULER PRO Price and Value
Priced competitively, the HAULER PRO offers excellent value for its range of features, innovative design, and robust performance.
Review and Release Date
Market Reception
The HAULER PRO is highly anticipated for its combination of innovative technology, range, and utility, expected to attract a diverse range of commercial users.
Its emphasis on eco-friendliness and low operational costs is predicted to be a significant draw for businesses and institutions.
Release Date and Evolution
Slated for release in 2023, the Cushman HAULER PRO is poised to set new standards in the commercial utility vehicle market.
Conclusion
The Cushman HAULER PRO stands as a testament to Cushman's commitment to innovation, efficiency, and quality in the commercial utility vehicle segment. With its impressive specifications, user-friendly design, and commitment to sustainable operation, it is an ideal choice for businesses and institutions seeking a reliable, efficient, and environmentally conscious utility vehicle.