ELLWEE Easy Golf Price and Specs
Added to the EV Database on 16 November 2023
Share ELLWEE Easy Golf
price (NEW) from:
7500,00
$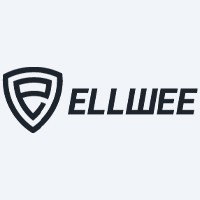 ELLWEE Easy Golf Review ⚡
Technical Specifications, Price and Review on the new ELLWEE Easy Golf Golf Cart.
ELLWEE Easy Golf: A Detailed Overview
The ELLWEE Easy Golf, manufactured in Sweden, emerges as an innovative leader in the electric 4-wheeler segment. This electric vehicle, known for its style, versatility, and customizable options, caters to a variety of preferences and needs. With its debut in 2022, the ELLWEE Easy Golf redefines the concept of efficient and enjoyable golfing experiences.
| | |
| --- | --- |
| manufactured in | Sweden |
| range (km) | 65 |
| max. speed (km/h) | 25 |
| sales start | 2022 |
| battery (kWh) | 3 |
| passengers (qty) | 1 |
| battery type | lithium-ion |
ELLWEE Easy Golf Specs and Features
Performance and Range
Driving Range: Offering a range of 65 kilometers, the ELLWEE Easy Golf is designed for extended use on golf courses and in recreational areas.
Max Speed: With a top speed of 25 km/h, it ensures a balance between rapid transit and safety.
Battery and Power
Battery Specifications: The ELLWEE Easy Golf comes with a 3 kWh lithium-ion battery, known for its efficiency and longevity.
Charging and Sustainability: The lithium-ion battery not only provides a substantial driving range but also supports sustainable and eco-friendly operations.
Design and Customization
Customization Options: Available in various colors and configurations, it allows for a personalized touch, including options like a sunroof, utility box, or drink cooler.
Load Capacity and Weight: Weighing at 160 kg with a maximum load capacity of 320 kg, it maintains an optimal balance between weight and functionality.
ELLWEE Easy Golf Interior and Exterior
Interior Highlights
Comfort and Convenience: The interior is designed for a single passenger, focusing on comfort and practicality for the golfer.
User-Friendly Features: The vehicle is equipped with modern amenities to enhance the golfing experience, such as ample storage for golfing essentials.
Exterior Aesthetics
Stylish Design: The ELLWEE Easy Golf showcases a sleek and modern exterior, appealing to a wide range of users.
Build Quality: Constructed with quality materials, it ensures durability and reliability on various terrains.
ELLWEE Easy Golf Price and Value
The ELLWEE Easy Golf is priced to offer great value, considering its advanced features and customization options, making it an attractive choice for golf enthusiasts.
Review and Release Date
Customer Reviews
Praised for its efficiency, the ELLWEE Easy Golf is appreciated for reducing wear and tear on golf courses and enhancing the golfing experience.
The vehicle's ability to complete rounds nearly 30% faster has been a significant point of satisfaction among users.
Release Date and Availability
The ELLWEE Easy Golf was launched in 2022 and has since been available in various markets, including the USA and UK.
Conclusion
The ELLWEE Easy Golf stands out as an exceptional electric golf vehicle, excelling in efficiency, customization, and user experience. Its combination of advanced features, stylish design, and eco-friendly approach makes it a preferred choice in the electric golf cart market.