LANGQING LQY047 4 seater Specs and Price ⚡ Electric Golfcart
Share LANGQING LQY047 4 seater in Social Media:
price (NEW) from:
5100,00
$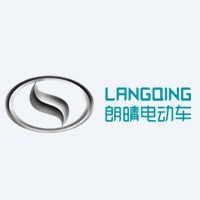 LANGQING LQY047 4 seater description ⚡
Technical Specs, Price and Review on the new LANGQING LQY047 4 seater.
The LANGQING LQY047 4 seater electric mini club car, an emblem of sheer opulence and advanced technology, originates from the industrial heartlands of China. This four-wheeled marvel, teeming with exquisite design and robust performance, is nothing short of a revolutionary evolution in the electric vehicle industry.
Performance that Outclasses: Range and Speed
| | |
| --- | --- |
| manufactured in | China |
| range (km) | 80 |
| max. speed (km/h) | 24 |
| sales start | 2019 |
| passengers (qty) | 4 |
| battery type | lead-acid |
This extraordinary vehicle offers an astounding 80km range on a single battery charge - a feature that is hard to surpass. Coupling comfort and efficiency, it ensures a top speed of 24 km/h, making it an ideal choice for relaxed cruises on the golf course.
Making its grand entrance into the market in 2019, the LANGQING LQY047 has since cemented its place as a formidable player in the electric golf carts sector. With seating for four, it enables you to share your exhilarating ride experiences with your loved ones.
The Powerhouse: Lead-Acid Battery
The dynamic 48V/3KW DC motor, fueled by a robust lead-acid battery, lies at the heart of this elegant 4 seater golf cart. This potent duo not only propels the golf cart, but also secures unwavering performance and extended lifespan.
Visual Appeal: Perfect Blend of Comfort and Style
Designed using ABS Plastic and PP materials, the LANGQING LQY047 refuses to compromise on aesthetics. Its sleek and streamlined design, coupled with premium paint finish and vibrant colors, offers a feast for the eyes. This elegant mini golf cart becomes the focal point wherever it goes, leaving an indelible impression on onlookers.
Pricing that Delights: Balance of Quality and Affordability
Luxury meets affordability with the LANGQING LQY047. We strive to maintain a harmonious balance between outstanding quality and reasonable pricing, ensuring our patrons can savor superior products without undue financial stress. For bulk orders, we present tempting discounts, underlining our enduring commitment to customer gratification.
Unmatched Customer Support: Our Pledge to You
At LANGQING, our priority is customer satisfaction. Expect a prompt and comprehensive response to all your queries or concerns - our dedicated customer service team ensures a reply within 24 hours of your message. In the realm of electric tourist vehicles, we differentiate ourselves through our unwavering commitment to stellar customer service.
Variety at Its Best: Catering to Diverse Requirements
Our 8-seater (6+2 configuration) golf cart is just the start of our vast product lineup. LANGQING takes pride in offering an extensive range of vehicles designed to meet the diverse needs of our industrial and commercial clientele. Whether for work or leisure, we have the ideal vehicle waiting for you.
In essence, the LANGQING LQY047 4 seater electric mini club car offers an unmatched combination of luxury, performance, and style. If you've been searching for the perfect electric golf cart, your quest ends here. Strap in for an unforgettable journey.