LANGQING LQY065A 6 seater Price and Specs
Added to the EV Database on 27 January 2022
Share LANGQING LQY065A 6 seater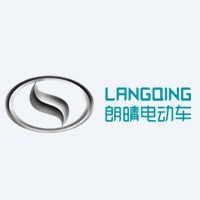 LANGQING LQY065A 6 seater Review ⚡
Technical Specifications, Price and Review on the new LANGQING LQY065A 6 seater.
| | |
| --- | --- |
| manufactured in | China |
| range (km) | 80 |
| max. speed (km/h) | 24 |
| sales start | 2019 |
| passengers (qty) | 6 |
| battery type | lead-acid |
Originating from China's innovative automotive market, the LANGQING LQY065A 6-seater electric vehicle embodies an amalgamation of efficiency and convenience. With an impressive range of 80 km and a maximum speed of 24 km/h, it delivers superior performance for a broad spectrum of users.
LANGQING LQY065A: A Revelation Since 2019
Sales of the LANGQING LQY065A started in 2019, and ever since, it has been a top-tier choice among electric vehicle enthusiasts, owing to its passenger capacity. Equipped to accommodate six individuals, this model ensures a comfortable ride without compromising on its compact structure.
LANGQING LQY065A: Powering Your Journey
Powering the LANGQING LQY065A is a robust lead-acid battery, reinforcing its reputation for long-lasting performance and reliability. This aspect adds to the vehicle's appeal, making it an ideal choice for those seeking a dependable, eco-friendly mode of transportation.
LANGQING LQY065A: A Palette of Possibilities
One of the most alluring aspects of the LANGQING LQY065A is its wide-ranging color options. Beyond the hues featured on the website, the brand offers an extensive color palette to suit diverse preferences. For further information on available shades, prospective buyers are encouraged to reach out to our sales team.
LANGQING LQY065A: The Compact Powerhouse
Despite accommodating six seats, the LQY065A 6-seater model is more compact than its predecessor, the LQY065. Its reduced turning radius makes it suitable for navigation in narrow areas, contributing to its convenience and user-friendliness.
LANGQING LQY065A: The Embodiment of Modular Design
The design approach of the LANGQING LQY065A embraces the principles of modularization and serialization. It's a part of a diverse series, with variations that include configurations of 2 seats, 2+box, 2+2 seats, 4 seats, 4+box, 4+2 seats, 6 seats, 6+box, and 6+2 seats.
LANGQING LQY065A: Manufacturing Precision
Each component of the LANGQING LQY065A electric vehicle is meticulously crafted using mold manufacturing techniques to enhance precision. A minimized bolt count and the widespread use of clip fasteners simplify the assembly process. If you opt for the disassemble package, putting together your LANGQING LQY065A will be a breeze upon its arrival.
In essence, the LANGQING LQY065A 6-seater electric vehicle merges efficiency, adaptability, and style, offering a remarkable driving experience for all users.
---