LANGQING LQY085 8 seater Specs and Price ⚡ Electric Golfcart
Share LANGQING LQY085 8 seater in Social Media:
price (NEW) from:
5600,00
$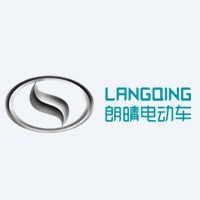 LANGQING LQY085 8 seater description ⚡
Technical Specs, Price and Review on the new LANGQING LQY085 8 seater.
Unveiling the LANGQING LQY085 8 seater electric mini club car - a symbol of pure extravagance and cutting-edge technology, a vehicle born and bred in the manufacturing hubs of China.
Ride the Distance: Impressive Range and Speed
This splendid creation boasts an impressive 80 km travel range on a single charge, a stat that's hard to overlook. With a top speed of 22 km/h, it combines comfort with efficiency, making it the perfect companion for leisurely trips around the golf course.
| | |
| --- | --- |
| manufactured in | China |
| range (km) | 80 |
| max. speed (km/h) | 22 |
| sales start | 2019 |
| passengers (qty) | 8 |
| battery type | lead-acid |
The LANGQING LQY085 hit the market in 2019 and has since solidified its position as a top contender in the category of electric golf carts. It comfortably accommodates 8 passengers, giving you a chance to share the joy of your ride with family and friends.
High-Endurance Power: Lead-Acid Battery
At the heart of this stylish 8 seater golf cart is a powerful 48V/3KW DC motor, charged by a durable lead-acid battery. This potent combination not only powers the golf cart but also ensures consistent performance and longevity.
Eye-Catching Design: Unmatched Comfort and Style
Crafted with ABS Plastic and PP materials, the LANGQING LQY085 doesn't compromise on aesthetics. Its chic, streamlined design complemented by high-grade paint, and vibrant colors make it a visual treat. This mini golf cart for sale stands out on any golf course, attracting admiring glances from all around.
Competitive Pricing: Quality Meets Affordability
With the LANGQING LQY085, luxury comes at an unexpectedly reasonable price. We strive to provide a balance between quality and cost, ensuring our clients enjoy an excellent product without burning a hole in their pocket. For larger orders, we offer attractive discounts, underscoring our commitment to customer satisfaction.
Unrivaled Support: Our Commitment to You
At LANGQING, our focus is on you. Expect a swift response to any query or concern - our dedicated team guarantees a reply within 24 hours of receiving your message. In the world of electric tourist vehicles, we stand out with our unwavering dedication to customer service.
Variety is Key: Diverse Range for Diverse Needs
Our 8-seater (6+2 configuration) golf cart is just the beginning. LANGQING prides itself on its wide array of vehicles designed to cater to industrial and commercial customers' varied needs. Whether it's for work or play, we've got the perfect vehicle for you.
In conclusion, the LANGQING LQY085 8 seater electric mini club car offers an unbeatable blend of luxury, performance, and style. Your search for the ideal electric golf cart ends here. Buckle up for an unforgettable ride.