MELEX N CLASSIC 463 Specs and Price ⚡ Electric Golfcart
Share MELEX N CLASSIC 463 in Social Media: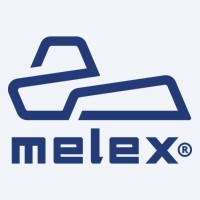 MELEX N CLASSIC 463 description ⚡
Technical Specs, Price and Review on the new MELEX N CLASSIC 463.
A blend of tradition and innovation, the MELEX N CLASSIC 463 sets new standards in the world of electric vehicles. Crafted with precision and ingenuity in Poland, this model has redefined the realm of mobility solutions, championing both functionality and style.
Key Specifications of MELEX N CLASSIC 463
| | |
| --- | --- |
| manufactured in | Poland |
| range (km) | 120 |
| max. speed (km/h) | 33 |
| sales start | 2019 |
| passengers (qty) | 4 |
| battery type | lithium-ion |
Making waves since its launch in 2019, the MELEX N CLASSIC 463 offers an impressive array of specs. Packed with a lithium-ion battery, it can travel up to 120 kilometers on a single charge. The model boasts a top speed of 33 kilometers per hour, allowing for swift and efficient journeys. What's more, it comfortably accommodates four passengers, making it an ideal choice for small group commutes.
The Design Aesthetic of the MELEX N CLASSIC 463
The N CLASSIC 463 from MELEX is more than a vehicle—it's a symbol of evolution. Its aesthetics pay homage to the earliest Melex models, maintaining their timeless appeal while adapting to the ever-evolving tastes of modern consumers. The vibrant colors of its exterior and interior design elements make the MELEX N CLASSIC 463 a standout presence on the roads.
Comfort and Maneuverability with the MELEX N CLASSIC 463
For the first time, the use of two-tone seats in the N CLASSIC 463 significantly enhances the ride's comfort. The double A-frame suspension not only improves the vehicle's maneuverability but also effectively absorbs road bumps, ensuring a smooth, comfortable ride. Every 4XX series vehicle, including the N CLASSIC 463, comes equipped with a top-quality glass windshield with a wiper and washer, guaranteeing optimum visibility.
MELEX N CLASSIC 463: Tailored for Tourism
The MELEX N CLASSIC 463 shines in the tourism industry. Its small aluminum storage box offers enough room to conveniently transport items, such as suitcases or other equipment. This makes the vehicle ideal for sightseeing tours, airport transfers, or resort commutes.
Personalization with MELEX N CLASSIC 463
The MELEX N CLASSIC 463 is more than a one-size-fits-all vehicle. Thanks to a rich palette of customization options, you can tailor the vehicle to perfectly match your needs and preferences. Choose your unique combination of features and embrace the joy of a personalized ride with the MELEX N CLASSIC 463.
In summary, the MELEX N CLASSIC 463 is an attractive blend of functionality, style, and comfort. This model not only pays tribute to the rich history of Melex vehicles but also paves the way for future electric vehicle designs. Be a part of this exciting journey towards a more eco-friendly and comfortable mode of transportation with the MELEX N CLASSIC 463.