MELEX N CLASSIC 443 Specs and Price ⚡ Electric Golfcart
Share MELEX N CLASSIC 443 in Social Media: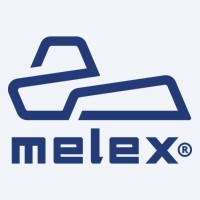 MELEX N CLASSIC 443 description ⚡
Technical Specs, Price and Review on the new MELEX N CLASSIC 443.
Hailing from the heart of Europe, the MELEX N CLASSIC 443, meticulously crafted in Poland, is a testament to modern design meeting tradition. With an impressive range of 120 kilometers and a maximum speed of 33 km/h, it blends efficient functionality with a compact yet stylish aesthetic.
Revolutionizing Commute Since 2019
| | |
| --- | --- |
| manufactured in | Poland |
| range (km) | 120 |
| max. speed (km/h) | 33 |
| sales start | 2019 |
| passengers (qty) | 4 |
| battery type | lithium-ion |
Introduced to the market in 2019, the MELEX N CLASSIC 443 has since then been changing the way we perceive personal transportation. This four-passenger vehicle takes comfort and efficiency to new heights, making it an ideal choice for a diverse range of consumers.
Lithium-Ion Battery: The Power Behind The Performance
At the core of the MELEX N CLASSIC 443's power is its lithium-ion battery. This advanced technology not only ensures longevity but also promises consistent performance, providing the much-needed reliability in today's fast-paced world.
The MELEX N CLASSIC 443: Compact Yet Versatile
The MELEX N CLASSIC 443 might be the smallest passenger model in the new N.CLASSIC line, but it sure does pack a punch. Designed to navigate public roads with ease, its uniqueness lies in its sophisticated design that mirrors the first Melex vehicles while simultaneously highlighting the modern and versatile nature of this model.
A Design Statement: Exterior and Interior Elements
A vivid blend of exterior and interior design elements makes the MELEX N CLASSIC 443 an eye-catching symbol of contemporary business. Its updated design doesn't only serve aesthetic purposes; significant changes have been implemented to improve the overall functionality of the vehicle.
Driving Comfort with Double A-Frame Suspension
One such upgrade is the introduction of the double A-frame suspension. A first for the N.CLASSIC line, this feature significantly improves maneuverability and driving comfort, ensuring that each journey is as smooth as possible.
Advanced Features: Top, Windshield and More
Equipped with a top and a glass windshield fitted with a wiper and washer, the MELEX N CLASSIC 443 leaves no stone unturned when it comes to providing a safe and comfortable ride.
Transformable Rear Seat: Adaptability at Its Best
In response to client requests, a unique addition to this model is the foldable rear seat that transforms into a transport platform with just one move. This feature demonstrates the vehicle's adaptability, catering to various transport needs with ease.
Customize Your Ride: Rich Palette of Options
With a rich palette of options, the MELEX N CLASSIC 443 can be tailored perfectly to meet your expectations. This customization option is a testament to the commitment of MELEX to cater to the specific needs of its consumers.
The MELEX N CLASSIC 443 is not just a vehicle, but a symbol of evolution in personal transportation. With a unique blend of tradition and modernity, this compact yet feature-rich vehicle is set to redefine the rules of the road.