MELEX N CLASSIC 433 Specs and Price ⚡ Electric Golfcart
Share MELEX N CLASSIC 433 in Social Media: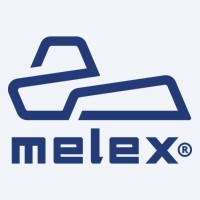 MELEX N CLASSIC 433 description ⚡
Technical Specs, Price and Review on the new MELEX N CLASSIC 433.
Hailing from Poland, the MELEX N CLASSIC 433 represents a revolution in efficient, green transportation. This compact, electric-powered vehicle, introduced in 2019, takes user convenience and eco-friendliness to the next level. Designed to comfortably accommodate four passengers, the N CLASSIC 433 boasts a substantial range of 120 kilometers. Its cruising speed reaches up to 25 kilometers per hour, offering both functionality and comfort without contributing to air pollution or noise. The MELEX 433's key to high-performance is its state-of-the-art lithium-ion battery system, powering sustainable journeys across diverse terrains.
Subheading: The MELEX 433: A Compact Solution for Versatile Use
| | |
| --- | --- |
| manufactured in | Poland |
| range (km) | 120 |
| max. speed (km/h) | 25 |
| sales start | 2019 |
| passengers (qty) | 4 |
| battery type | lithium-ion |
The N CLASSIC 433 is the smallest model within MELEX's innovative N.CLASSIC line. It is expertly designed for operation outside public roads, offering a sustainable transport solution for a myriad of private, industrial, or commercial environments.
Its distinguishing feature is the advanced double A-frame suspension system. This design significantly enhances the overall ride comfort and agility, allowing the vehicle to seamlessly navigate tight spaces. With a reduced turn radius and compact dimensions, the MELEX N CLASSIC 433 becomes the ideal solution for transportation within production facilities and logistics hubs.
An Eco-Conscious Choice: The Silent and Emission-Free MELEX 433
One of the N CLASSIC 433's primary selling points is its eco-conscious design. Its silent operation and zero-emission output make it an excellent choice for use in closed environments. From airport terminals to sprawling production halls and logistic centers, the MELEX 433 ensures efficient transportation without contributing to noise pollution or diminishing indoor air quality.
This compact electric vehicle comes with the option to include a front acrylic windshield and a top, adding an additional layer of convenience and comfort for the passengers.
MELEX N CLASSIC 433: A Peek into the Future of Sustainable Transport
In summary, the MELEX N CLASSIC 433 combines efficiency, convenience, and sustainability into a compact package. Whether for commercial use or personal transportation, this model offers a glimpse into the future of eco-friendly transportation. It's time to embrace the ride of the future with the MELEX N CLASSIC 433.