Aixam e-Truck Van Specs and Price ⚡ Electric Truck
Share Aixam e-Truck Van in Social Media:
price (NEW) from:
18000,00
$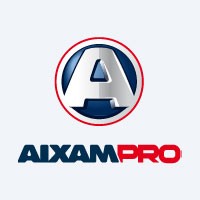 Aixam e-Truck Van description ⚡
Technical Specs, Price and Review on the new Aixam e-Truck Van.
With an impressive 6.14 kWh, the Aixam e-Truck Van embodies green technology at its finest. This electric vehicle (EV) powerhouse hails from France and boasts a competitive price tag, starting from a mere $18,000. Its key specifications include a commendable range of 120 kilometers, an energy-packed battery of 6.14 kWh, and a sales journey that commenced in 2018. Despite its powerful specifications, this green vehicle maintains a light footprint with a curb weight of just 327 kilograms.
| | |
| --- | --- |
| manufactured in | France |
| new from ($) | 18000 |
| range (km) | 120 |
| battery (kWh) | 6.14 |
| sales start | 2018 |
| curb weight (kg) | 327 |
The Aixam e-Truck Van: Redefining Sustainable Urban Logistics
Embrace the future with the Aixam e-Truck Van, a fresh arrival from Aixam Pro's illustrious line-up. This is no ordinary vehicle, but a deliberate choice for businesses looking to integrate sustainability into their operations. The e-Truck Van operates fully on electric power, setting a benchmark for eco-friendly logistics and transport solutions.
Designed specifically for bustling city landscapes, the Aixam e-Truck Van fits seamlessly into urban settings, providing a green alternative to traditional delivery and transportation needs.
Inclusivity and Accessibility: The Aixam Pro Advantage
Getting behind the wheel of the Aixam e-Truck Van is incredibly straightforward – all it requires is an AM driver's license. This distinct feature, unique to the Aixam Pro E-Truck, marks the brand's commitment to inclusivity. Indeed, it is the only electric commercial vehicle that can be operated with an AM driving license, making it widely accessible to a broader spectrum of drivers.
Compact Size, Surprising Cargo Space
Despite its compact exterior, the Aixam e-Truck Van boasts ample cargo space, making it an optimal choice for a variety of activities. Whether you're into courier services, local delivery, or other logistics activities, the Aixam e-Truck Van provides a reliable and versatile solution.
In essence, the Aixam e-Truck Van is more than just a vehicle – it's a dependable partner for your business, promising reliability, versatility, and safety. As you step into the world of green logistics with the Aixam e-Truck Van, you're not only embracing a sustainable future but also redefining efficiency in urban transport solutions.