ALKE ATX 330E Price and Specs
Added to the EV Database on 31 January 2023
Share ALKE ATX 330E in Social Media:
price (NEW) from:
33150,00
$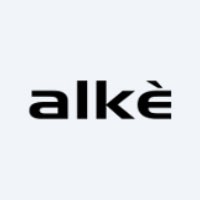 Technical Specifications, Price and Review on the new ALKE ATX 330E.
The ALKE ATX 330E, a remarkable product of Italian ingenuity, combines impressive specifications and a range of features that truly make it stand out in the electric utility vehicle market. With a starting price tag of $33,150, the ATX 330E offers exceptional value with a 75 km range on a 20 kWh battery. Unveiled in 2020, this vehicle sports a curb weight of 1,575 kg, underscoring its sturdiness and durability.
Delving Deeper into the ALKE ATX 330E
The ALKE ATX 330E, an electric utility vehicle from Italy, offers a vast array of customization options for the loading area, catering to a wide variety of needs. Its flexible design and utilitarian architecture make it a versatile choice for different industrial and logistical sectors.
| | |
| --- | --- |
| manufactured in | Italy |
| new from ($) | 33150 |
| range (km) | 75 |
| battery (kWh) | 20 |
| sales start | 2020 |
| curb weight (kg) | 1575 |
Technological Integration: ALKE's Body Computer
One of the key selling points of the ALKE ATX 330E is the integration of an advanced body computer. This computerized system connects all the vehicle's devices, forming a network that feeds data into the Alkè cloud. It enables real-time monitoring of vehicle activities and facilitates immediate remote troubleshooting. This feature places the ALKE ATX 330E a cut above the rest when it comes to on-the-go issue resolution and upkeep.
Where ALKE ATX 330E Finds Its Use
The utility of the ALKE ATX 330E extends far beyond the traditional industry and logistics sectors. It has found considerable success in the tourism sector, where its electric efficiency and compact design make it a perfect fit for navigating narrow city streets or rural paths.
Moreover, it has been embraced by the public sector, thanks to its environmental friendliness and lower operating costs compared to traditional vehicles. The ALKE ATX 330E is not only a cost-effective choice, but it also supports global efforts to reduce carbon emissions and fight climate change.
ALKE ATX 330E: A Solution for Extreme Conditions
Uniquely, the ALKE ATX 330E has proven its mettle in extreme environments, dealing with harsh temperatures with ease. Its resilience in challenging conditions showcases its high-end Italian manufacturing quality and advanced engineering.
In summary, the ALKE ATX 330E is a trailblazer in the world of electric utility vehicles, bringing together a host of impressive features and specifications, making it an excellent choice for various sectors and even the harshest of environments. It's more than just a vehicle; it's a testament to technological advancement and sustainable development.