ARI 901 Box XL Price and Specs
Added to the EV Database on 31 January 2023
Share ARI 901 Box XL in Social Media:
price (NEW) from:
42200,00
$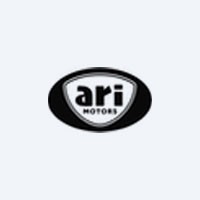 Technical Specifications, Price and Review on the new ARI 901 Box XL.
Built in the powerhouse of automotive engineering, Germany, the ARI 901 Box XL stands as an embodiment of cutting-edge design and forward-thinking technology. Introduced to the market in 2020 with a price tag starting from $42,200, this electric commercial vehicle is breaking barriers and setting a new standard in the realm of commercial vehicles.
Going the Distance: Range and Battery Performance
With a promising range of 240 km, the ARI 901 Box XL is fuelled by a robust 40 kWh lithium-ion battery. This equips the vehicle with an impressive ability to operate efficiently and sustainably, even on longer journeys. Its curb weight is a mere 900 kg, a testament to the careful and intelligent design that values performance without compromising on maneuverability.
| | |
| --- | --- |
| manufactured in | Germany |
| new from ($) | 42200 |
| range (km) | 240 |
| battery (kWh) | 40 |
| sales start | 2020 |
| curb weight (kg) | 900 |
Efficiency Reimagined: A Collaborative Success
This German powerhouse was brought to life by Ari Motors, a company that has made its mark in the realm of electric commercial vehicles. The manufacturing platform of Jianyuan EV, a Chinese manufacturer, serves as the backbone for this new addition to Ari Motors' lineup.
Innovative Design: The Versatility of the ARI 901
The ARI 901 Box XL's versatility is one of its defining features. Apart from the standard van and flatbed configurations, it has been successfully redesigned into a dump truck and waste collection vehicle. And now, the latest addition to its versatile design - a mini-fridge.
The mini-fridge version, equipped with an electric ramp and an optional mezzanine for two-level storage, is ideal for transporting perishable goods. The company assures that with an additional battery, the ARI 901 Box XL can maintain its cooling capability for up to eight hours.
Harnessing the Power of the Sun: An Optional Solar System
Adding to its innovation, Ari Motors offers the option of a solar panel system. This system serves to increase the vehicle's range by an impressive 20-40 kilometers, providing the opportunity for extended use and reducing dependency on traditional charging stations.
Powered for Performance: Electric Motor and Speed
In terms of power, the ARI 901 Box XL is a true contender. It employs an electric motor with a nominal output of 30 kW (equivalent to 41 hp) and can reach a maximum of 60 kW (or 82 hp). This powers the vehicle to achieve a top speed of 100 km/h, and it boasts a load capacity of up to 900 kg.
With an attractive net price of 40,000 euros, the ARI 901 Box XL is a truly innovative and value-for-money investment in the world of commercial electric vehicles. Embrace the future with this German-engineered marvel that expertly balances innovation, efficiency, and power.