Cenntro LM864H Specs and Price ⚡ Electric Truck
Share Cenntro LM864H in Social Media: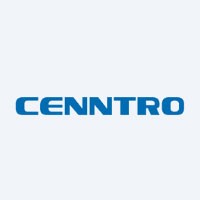 Cenntro LM864H description ⚡
Technical Specs, Price and Review on the new Cenntro LM864H.
Forged in Germany's prominent manufacturing sector, the Cenntro LM864H emerges as the embodiment of revolutionary technology. This 6x4 semi-trailer stands as a landmark, spearheading Cenntro's debut in the realm of hydrogen fuel cell development and heavy-duty truck engineering.
Impressive Range and Speed
What sets the Cenntro LM864H 108.8 kWh apart is its remarkable capacity for endurance. With a substantial range of 300 kilometers, it effortlessly outperforms many of its contemporary competitors. The model's maximum speed stands at a solid 84 km/h, indicative of its reliable efficiency.
| | |
| --- | --- |
| manufactured in | Germany |
| new from ($) | unknown |
| range (km) | 300 |
| max. speed | 84 |
| sales start | 2023 |
| 0 to100 km/h | unknown |
| battery (kWh) | 108.8 |
| drive type | RWD |
Sales Launch and Pricing Details
Slated for public release in the third quarter of 2023, the LM864H 108.8 kWh is set to revolutionize the heavy-duty truck market. Though its pricing details remain undisclosed, the anticipation continues to build, driven by its high-end specifications and sustainable power solution.
Under the Hood: A Peek into LM864H's Power Mechanism
At the heart of the Cenntro LM864H is a hefty 108.8 kWh battery, creating a potent Rear-Wheel Drive (RWD) powertrain. The electric motors empowering this semi-trailer run solely on advanced and eco-friendly hydrogen fuel cells.
Hydrogen Fuel Cells: The Future of Sustainable Transport
Setting the bar high, the Cenntro LM864H 108.8 kWh semi-trailer introduces an eco-conscious way of powering heavy-duty transport. The truck operates on eight 210-liter batteries, ingeniously designed to transform hydrogen into electricity.
This process, which involves a chemical reaction with oxygen, emits water as the sole by-product, reducing the carbon footprint significantly. In contrast to conventional fuel, hydrogen fuel cells contribute significantly to environmental conservation efforts.
Efficient Operating Range and Refueling Time
The Cenntro LM864H 108.8 kWh is not just another hydrogen fuel cell truck. It presents a range and refueling time that rival even the most efficient diesel trucks. It's an ideal choice for long-haul journeys and energy-demanding work in regions where the availability of battery charging stations is limited.
Conclusion
The LM864H 108.8 kWh offers more than just raw power; it represents Cenntro's commitment to a sustainable future. Embracing the era of hydrogen fuel cells, this semi-trailer marks a significant step forward in the development of eco-friendly heavy-duty transport solutions. As the anticipation for the Cenntro LM864H 108.8 kWh grows, one thing is clear: the future of transportation is on the cusp of a green revolution.